Rosselkhozbank posts FY 2010 net profit of 369 million roubles
Published time: 24 May, 2011 08:30
Edited time: 24 May, 2011 15:41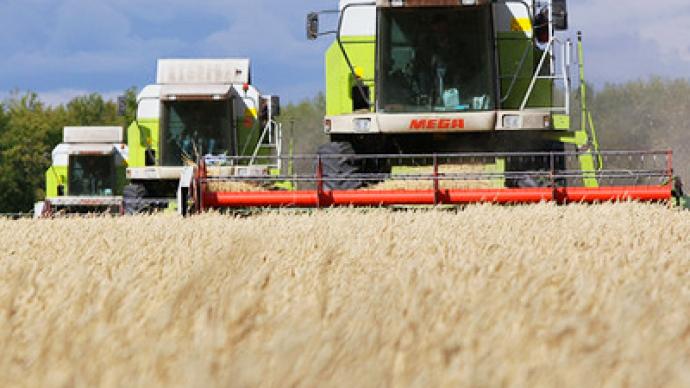 Russian agricultural bank, Rosselkhozbank, has posted a FY 2010 net profit of 369million roubles under IFRS.
The bottom line was up 47% year on year, with net interest income also jumping 147% year on year to reach 51.6 billion roubles, with assets growing to 930.8 billion roubles from 830.7 billion roubles a year earlier.
However, the bank noted an increased share of overdue payments and loans that reached 14.6% of all loans and client advances, or 108.76 billion roubles, up from 4%, or 18.9 billion roubles, a year before, which it attributed to the summer 2010 Russian drought.It also noted that non-performing loans overdue more than 90 days were up to 7.58% of the bank's portfolio at the end of 2010, compared to 4.29% in 2009, as the gross loan portfolio increased 18% 688.5 billion roubles.