Agricultural obsolescence a key part of drought impact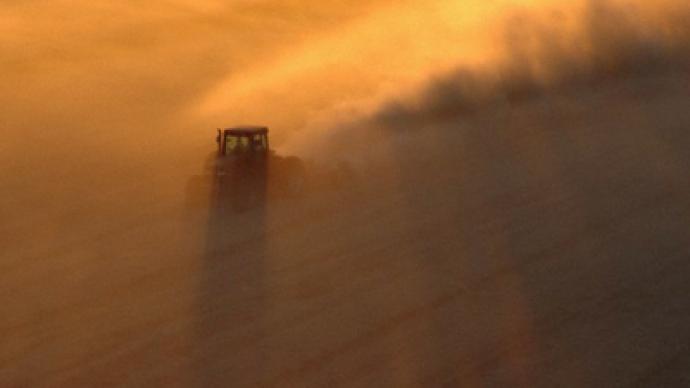 Russia's summer drought reduced the harvest by a third this year. But experts say weather was only partly to blame, with the farming sector in urgent need of improvement.
The country lost around 40 million tonnes of grain. The government wants to cover any shortage by boosting next summer's plantings by a quarter. But Pavel Skurikhin, Head of the National Grain Producers Union, says Russia's farmers have run out of finance. "The banks cannot give loans to farmers whose debts are already restructured. If the situation remains as it is now, plantings may not increase but actually fall, because farmers face the toughest financial situation in many years."Grain crops have declined by a third after the worst drought in 130 years. However, nature can't carry all the blame. Andrey Sizov CEO of Sovecon said 60 percent of the losses were due to old technology and practices."Russia's wheat crop yield is a third of that of Europe. To improve, we need access to modern seed. Our seed industry has been lost and foreigners won't sell their technology to us because they're afraid they won't be paid royalty for the use of the technology. We also lack modern farming vehicles. It's hard to improve technology quickly."Sizov notes another problem is transporting and storing production. "The situation with sea ports is improving as there has been investment. The main problem is railways – the lack of wagons. It's cheaper to transport grain from the Center to the South of Russia – more than 1000 kilometers – by lorry than by train. It's nonsense."The vagaries of nature gave Russia a record harvest in 2008 – and a drought this year. But the country will have to get to grips with technology and infrastructure if it is to become, once again, the breadbasket of Europe.