Rosneft president sees $12bln synergies in takeover of TNK-BP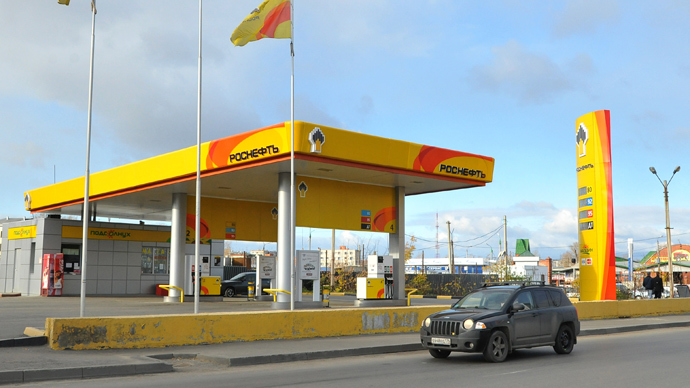 Rosneft boss Igor Sechin says the company will save $12bn from synergies following the acquisition of TNK-BP. It beats the original estimate of $3-5bn and could boost Rosneft's capitalization to $100bn in five years.
The integration of TNK-BP into the world's largest public oil company Rosneft has been completed, Igor Sechin says.  Now the united company will have 39% of Russian oil production, 31% in refining, and 45% of the trade. Rosneft also plans to sharply increase the annual production of natural gas, bringing it up to 100 billion cubic meters a year by 2020.  The company produced about 16 billion cubic meters of gas in 2012, RBC reports.
The head of Rosneft says the company plans to focus on the development of its offshore projects. It has won 14 licenses for offshore field development in 2013.  Rosneft currently holds 46 licenses for offshore deposits worth 41.2bn tons of oil equivalent.

Rosneft agreed to buy all of TNK-BP in October last year. Transactions with shareholders in the joint venture, Britain's BP and a consortium of Russian shareholders AAR, were completed in March 2013. The TNK-BP acquisition was a record deal in Russian business, estimated at about $60bn. TNK-BP integration has made Rosneft the world's largest public oil and gas company, that increased  its proved reserves by 25.6 percent and boost production by 68 per cent, Sechin is reported as saying. Rosneft current market capitalization is about $70bn, according to rustocks.com