Rosneft negotiates pre-sale of oil to partly pay for TNK-BP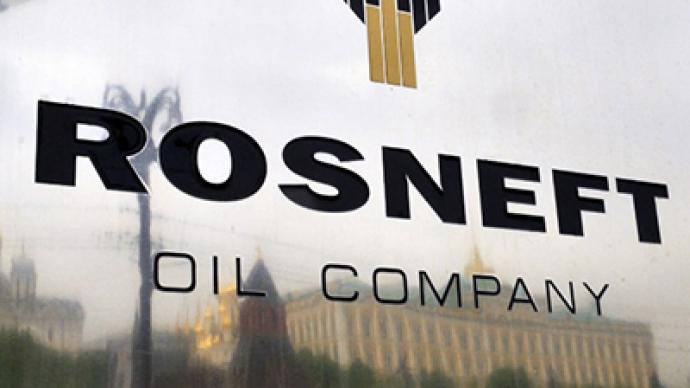 Rosneft is faced with raising $45bn to finance Russia's largest deal to buy TNK-BP and is now looking to raise part of the funds through future oil export sales to major world traders like Shell and Total.
Russia's oil major is reported to be in talks with Shell, Total, Glencore and BP to receive around $10bn before oil deliveries take place, according to Reuters.Rosneft is looking for funds to complete its so-called 'deal of the century,' which is scheduled to be completed in 1H 2013. By that time the company needs to accumulate $45bn in cash, with 12.84% of Rosneft Treasury notes coming as additional compensation. The total cost of the deal is estimated at $55bn.Earlier in November Rosneft agreed a $30bn loan from a syndicate of lenders, which included $7.5bn in long-term financing from about 16 foreign banks, according to the Prime news agency. However, Prime did not provide the exact names of the lenders participating.Using such a scheme of pre-export financing must be Rosneft's way of diversifying sources of money for the $55bn deal, as banks often have limitations for one borrower, Denis Borisov, an analyst from Nomos-Bank commented to Vedomosti daily.That's not the first time Rosneft has used forward oil sales. In 2004 the company received $6bn from Chinese banks to refinance the loans it taken out to buy the main asset of Yukos Oil Company – Yuganskneftegaz. Rosneft promised then to ship the China National Petroleum Corporation 48.4m tons of oil between 2005 and 2010. In October Rosneft agreed with both parties of what used to be the Russian – British oil venture TNK-BP to buy 100% of the company. In the framework of Russia's biggest deal Rosneft is set to pay $17.1bn in cash and 12.84% of Rosneft stock to BP, as well as $28bn to a quartet of Soviet-born billionaires who make up the Alfa Access Renova (AAR) consortium.