BP and Rosneft sign major agreement on sale of 50% stake of TNK-BP to Rosneft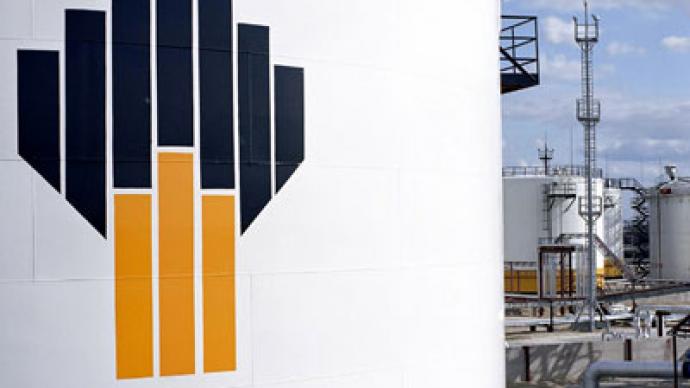 Rosneft and BP have signed an agreement that will see BP sell 50% of its share in TNK-BP to Rosneft. The deal was reached after Russian PM Dmitry Medvedev signed a resolution effecting a sale that transferred a 5.66% stake in Rosneft to BP.
The board of directors of state-owned Russian oil company Rosneft approved a buy in shares of TNK-BP from British oil giant BP on Thursday. BP will receive $17.1 billion plus a 12.84% stake in Rosneft under the deal.Also, BP will purchase an additional 5.66% of Rosneft's outstanding stock for $4.8 billion ($8 a share). With the total stake of 19.75%, BP will become Rosneft's second-largest shareholder, after Russian state holding company Rosneftegaz.The Russian oil giant may consolidate TNK-BP's stock in six months' time, after the AAR consortium of Russian billionaires sells its 50% stake for an agreed sum of $28 billion.The Kremlin gave Rosneft the go-ahead to purchase 50% of AAR's stake in TNK-BP.Out of TNK-BP's AAR holdings, 25% are currently owned by Mikhail Fridman of Alfa Group Consortium, 12.5% by Viktor Vekselberg of the Renova Group and another 12.5% by Len Blavatnik of Access Industries.The October agreement between Rosneft and the AAR consortium is not connected to the Rosneft-BP deal, Rosneft said in a statement.Rosneft's venture of TNK-BP's all-out purchase will make it the largest publicly traded oil company in the world, with the highest oil production output.