Rosneft posts FY 2009 Net Income of $6.5 billion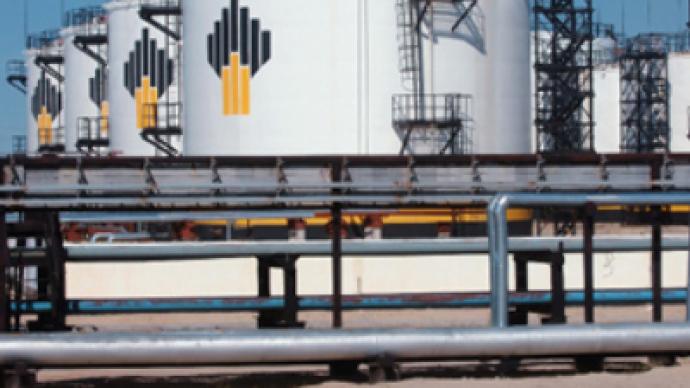 Rosneft, Russia's oil giant, has posted a FY 2009 Net Income of $6.5 billion under US GAAP.
The bottom line is down by 35.9% year on year from a $10.1 billion Net Result posted in 2008, with EBITDA also declining by 20.7% to $13.6 billion from $17.1 billion a year ago, on the back of Revenues dropping by 32.1% to $46.8 billion from $69 billion for a FY 2008.
However, 4Q 2009 quarter on quarter Results make a sharp turnaround, with Net Income rising by 43.3% to $1.7 billion from $ 1.2 billion in 3Q 2009, EBITDA up by 9.7% quarter on quarter to $4 billion from $3.6 billion, and Revenues also increasing by 11.7% to $14.6 billion from $13 billion three months ago.
The company said in the statement that the year on year downturn of its Net Result was partially caused by the increased effective rate of profit tax, which grew to 24% in 2009 from 15% in 2008.
Nonetheless, Sergey Bogdanchikov, President of Rosneft, was upbeat in commenting on the results, stressing that the company will pursue the chosen policy that proved to be efficient during troubled times.
"Despite the challenging macroeconomic situation in early 2009, Rosneft delivered excellent results for the year across all key metrics: cost control, profitability, free cash flow generation and resulting net debt reduction and volume growth. We will continue to focus on these performance metrics in 2010 as emphasized in our approved business plan."

You can share this story on social media: