Rosneft seeks partners in Asia for Arctic oil and LNG projects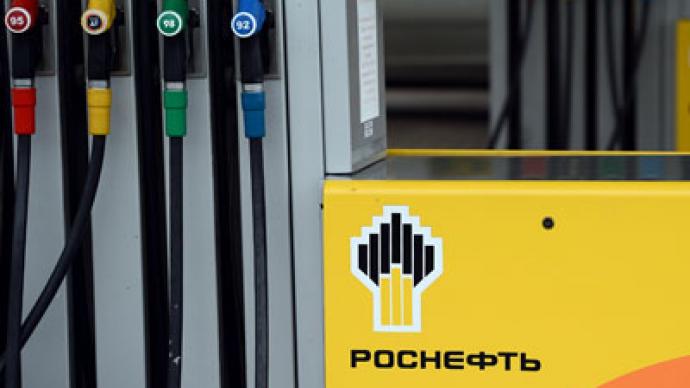 Russian oil major Rosneft has offered some of China's biggest oil and gas companies a chance to participate in the development of the Russian Arctic shelf, and is also looking for Japanese companies to join its offshore projects.
Such Chinese companies as CNPC, CNOOC and Sinopec could take part in five different projects involving about 1.7 billion tons of crude and 2 trillion cubic meters of gas. During a working visit to the China Rosneft's CEO Igor Sechin met Vice Premier Wang Qishan and the energy company heads in Beijing to discuss cooperation, Interfax reports.In February Rosneft obtained licenses to develop 12 sections of the continental shelf, seven of which have predicted reserves of 10 billion tons of oil and 7 trillion cubic meters of gas. These seven sectors have already been offered to the American ExxonMobil that got the third part of each project. Also the Russian company has cooperation agreements with Italy's Eni and Norway's Statoil for shelf development.Rosneft hasn't discloses which sites were put forward in the negotiations with the Chinese or what their share will be, but according to some experts it will be probably similar to other deals done. Igor Sechin also offered China the opportunity to collaborate in the export of liquid natural gas, LNG. Currently the only company that can export Russian gas is Gazprom, but the Ministry of Energy is considering the possibility of ending its monopoly so the country can expand into new markets. So in a few years time Gazprom may have to compete with Rosneft and other firms in gas exports.Another destination during Sechin's Asian trip is Japan where he is going to discuss large-scale offshore projects with Japanese companies, according to a company press release. Japan may help explore the vast resources of oil and gas in the Arctic.Japan is the world's largest consumer of liquefied natural gas (LNG). Since the disaster at the Fukushima nuclear plant in March 2011 Japan has closed a number of plants reducing its use of nuclear generated power. It is possible Rosneft will bid to supply Japan with LNG in the near future. Igor Sechin also held negotiations with some South Korean companies over their possible participation in LNG projects. Rosneft reached an agreement with China's Sinopec on increasing oil deliveries to China. At the same time the company denied earlier reports by Reuters that Rosneft was going to ask for a loan of $30 billion in exchange for doubling its oil supplies to the country. "No one intends to put the company into such debt," a source close to Rosneft said in an interview with the Russian news website Gazeta.ru, "No one needs a loan worth a third of its capitalization, and no one would provide such a loan". Rosneft had already raised approximately $41 billion to purchase 100% of TNK-BP.
You can share this story on social media: