​Rome days away from bankruptcy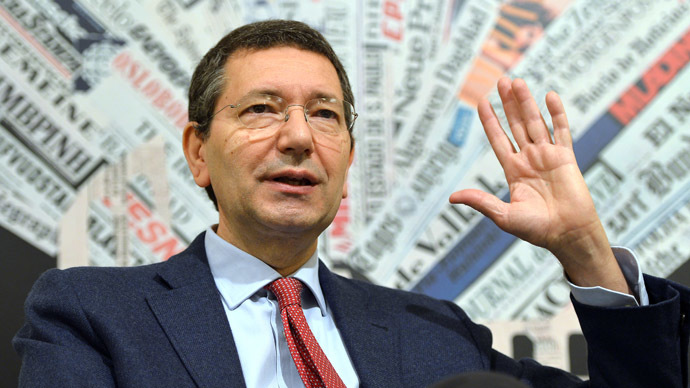 The Italian capital may go bankrupt within a few days, says the Mayor, as the government cannot agree on how to fill the city's $1.17 billion budget gap.
The city is in danger of repeating a Detroit-style bankruptcy, and in so doing becoming the first major political problem for new prime minister Matteo Renzi. On the first day of his premiership, Renzi had to withdraw a decree, promulgated by his predecessor Enrico Letta that would have helped the city of Rome fill the €816 million ($1.17 billion) budget gap. Rome's Mayor Ignazio Marino was asking for €485 million from central government to compensate Rome for the extra costs it incurs in its role as a major tourist destination, the nation's capital, and the seat of the Vatican. However, the plan was opposed by opposition lawmakers in parliament on Wednesday, showing it had little chances of being passed.
According to Ignazio Marino, without the necessary support from the government, the streets of Rome will soon be completely at a standstill.
"As of March, we'll have no funds to pay 25,000 public servants, buy fuel for buses, maintain kindergartens and remove rubbish. Rome won't even have money to canonize two Popes, John-Paul II and John XXIII, an event of global scale," Mr Marino declared.
"We're not going to block the city but the city will come to a standstill. It will block itself if I do not have the tools for making budget decisions and right now I cannot allocate any money," he told the SkyTG24 news channel.
According to Marino the city will have to raise property tax, which is already among the highest in the country. Now the city depends heavily on trash-collection levies and the sale of bus, subway tickets and tourism.
"Rome is unique compared with other cities and deserves state support because of the huge numbers of visitors who use services but don't contribute much to the economy," the Wall Street Journal quotes the mayor as saying in a recent interview.
According to Ignazio Marino, the cost of maintaining the city surpasses its tax revenues. The Italian capital is still compelled to pay taxes for the ground which was leased for construction of the Olympic village for the XVII Summer Olympic Games in 1957.
Marino added that from now on the question of rescuing the capital is in the hands of the new prime minister, and he may resign if an answer is not found.
You can share this story on social media: