​S&P cuts EU's top rating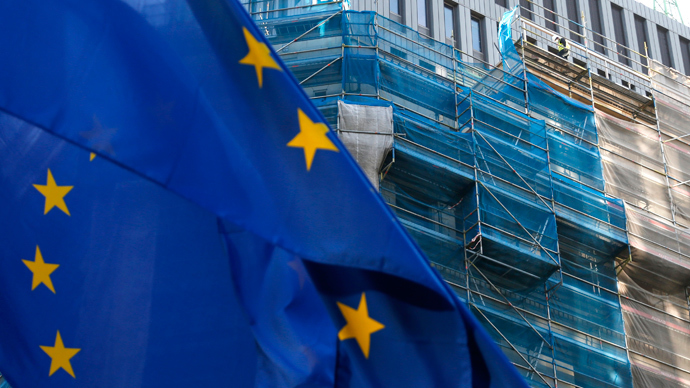 Standard & Poor's has decreased the EU long-term credit rating one step from the highest, citing the worse financial profile and lack of accord among the EU's 28 member states. The short-term rating remained strong.
"In our view, EU budgetary negotiations have become more contentious, signaling what we consider to be rising risks to the support of the EU from some member states…We are therefore lowering our long-term issuer credit rating on the EU to 'AA+'. We are affirming the short-term rating at 'A-1+'," said an S&P report.
The shift followed a ratings decrease for France, Italy, Spain, Malta, Slovenia, and Cyprus from AA+ to AA, as S&P revised the outlook on the long-term EU rating to negative in 2012.
On November 29, 2013, the ratings agency lowered the rating of the Netherlands, leaving the EU with just six 'AAA' rated members.
Since the beginning of the European debt crisis in 2008 ratings have been under pressure. While the European Central Bank President Mario Draghi is doing his utmost to preserve the unity of the euro block, deficits and debts across the member states remain unsustainably high for membership in the euro.
While some European nations, including Ireland and Spain, said they have ended a technical recession, growth across the 17-nation euro currency bloc has so far remained shaky. It fell 0.1 percent in 3Q, as the economy is still slowly stabilizing after nearly 2 years of recession, according to Eurostat data.
Debt, unemployment, and weak exports still plague the continent, especially as periphery zones continue to contract. Unemployment across the euro currency zone is above 12 percent, and more than double that in Spain and Greece.
The European Central Bank unexpectedly cut interest rates to a record low of 0.25 percent in November after inflation suddenly dropped to 0.7 in October, far below the targeted 2 percent, which stirred fears of deflation.
You can share this story on social media: