Rio Tinto CEO resigns after $14bn write-down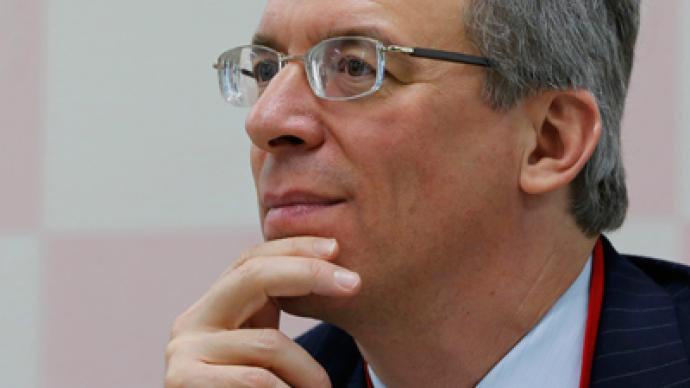 The boss of mining giant Rio Tinto Tom Albanese has resigned over a $14bn write-down, after admitting 'accountability' for the loss of assets following bad deals.
Rio Tinto revealed the losses in connection with its two most significant acquisitions in recent years. Immediately the company`s chief executive Tom Albanese left after more than 30 years working for the company. Rio Tinto bought Canadian aluminum company Alcon in 2007, right before the start of the global economic recession. Some have called the $38 billion deal "disastrous". In 2011 the company reported a 59% drop in profits followed by a $8.9 billion write-down on the value of the aluminum assets. As the results went public chief executive Albanese said he would not take his annual bonus. 2012 was not a lucky year for the company either. Another significant acquisition – Mozambique coal assets – has not brought any long-awaited results. On the contrary Rio Tinto announced plans to continue the write-downs, with a further 3 billion dollars relating to its Mozambique coal assets, basically wiping out most of the value placed on the coal mines it bought for 4 billion. Jan du Plessis, Rio Tinto Group chairman said "a write-down of this scale in relation to a relatively recent Mozambique acquisition is unacceptable." Another Rio Tinto veteran the head of strategy Doug Ritchie, who led the Mozambique acquisition, stepped down by mutual agreement. News of the massive write-downs at the company, which used to be one of the world`s biggest miners, knocked Rio`s shares by almost 3 per cent in early trade on the LSE. Tom Albanese will be replaced by Sam Walsh, who spent 20 years in the auto industry before turning to Rio Tinto in 1991. Reuters reported on Thursday that Walsh was welcomed by investors as a helpful pair of hands, but noted that there are concerns the 63-year-old veteran will not be a long-term solution. Both Albanese and Ritchie will work at the company till mid-July, though their resignation has already been accepted; they have also refused from any bonuses on departure. Meanwhile, Albanese`s departure makes him the latest in line of chief executives leaving major mining companies. Both BHP Billiton and Anglo American have seats open.
You can share this story on social media: