US regulators to face lawsuit if landmark Wall Street rule isn't eased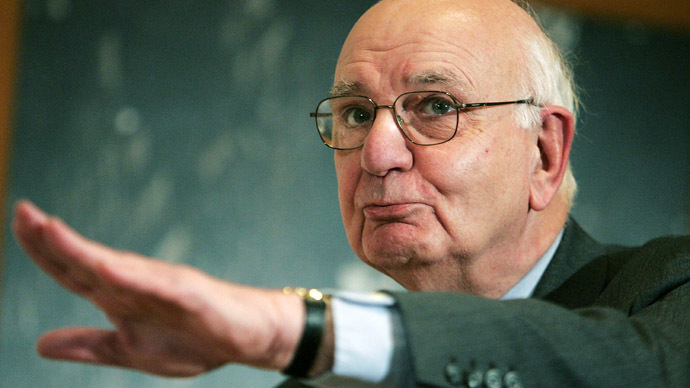 The American Bankers Association is threatening to file a lawsuit against US authorities to ease the landmark 'Volcker rule'. The banks claim rule restrictions on trust preferred securities (TruPS), may inflict billions of dollars in losses to 300 banks.
CEO of the American Bankers Association (ABA) Frank Keating made the claim in a letter to the heads of the Federal Reserve, the Federal Deposit Insurance Corporation and the Office of the Comptroller of the Currency.
"I am writing to ask that you suspend the provisions in the final Volcker rule that treat debt interests in trust-preferred securities (TruPS) as ownership interests in a covered fund and that you promptly issue a communication to the banking entities you supervise alerting them that these provisions are not in force."
The obligation by the authorities under the new law to divest from TruPS, which combine the function of shares and debt tools, could cause multi-billion dollar losses to the lenders, according to estimates by the Financial Times.
"The financial harm, while dispersed throughout the industry and impacting some banking entities more than others, is real, imminent, and irreparable," commented Mr. Keating. "If the rule is not suspended, we will shortly file a lawsuit challenging the rule under the APA [Administrative procedure act] and seeking emergency relief"
The Volcker rule, a measure to ban proprietary trading, aimed at reining in the risky behavior of the world's largest banks, is one of the most contentious mandates and was approved in early December after 3 years of negotiations.
According to the rule banks will be required to report on risks such as portfolio hedging, which in theory will help avoid any repeats of the 'London Whale' case.