Asia spearheads economic recovery, but risks overheating - IMF report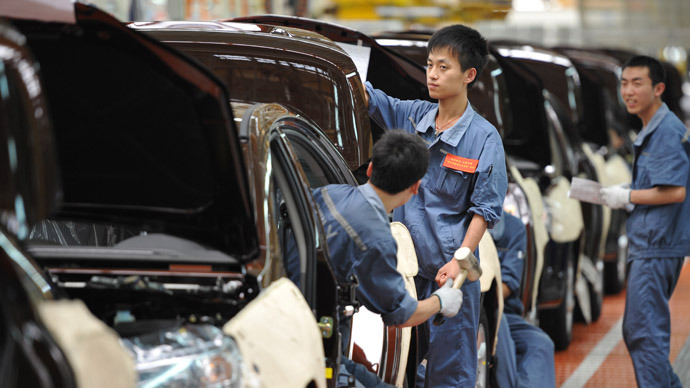 After a lethargic year plagued by slow recovery and lukewarm markets, the IMF foresees Asia leading the three-speed global recovery with at least 5.75 percent overall growth in the region, but warns of a financial imbalance in 2013.
There will be gradual growth in 2013, and inflation is expected to stay within a manageable range, the International Monetary Fund said in its Asian-Pacific global economic report, released on Monday.
China will remain the region's cardinal growth engine, adding 8 percent to GDP in 2013 and 8.2 percent in 2014 the IMF report said. 
The Southeast Asian economies will grow about six percent in 2013 and 2014, including the Philippines, Indonesia, Myanmar, and Cambodia, according to the report.
"Growth in Asia is likely pick up gradually in the course of 2013, to about 5.75 percent, on strengthening external demand and continued robust domestic demand," it said.
Along with the growth boost, the IMF advises policy makers to remain vigilant, as they must be "ready to respond early and decisively to any prospective risks of overheating", amid widening financial imbalances in certain economies.
Earlier in March, the World Bank warned the risks of overheating were increasing in some Asian economies, and that policy makers must be prepared to withdraw stimulus funds if the economy heats up too quickly.
Loose monetary policy, coupled with the consumer driven economies, have driven up asset prices in the past decade, raking in high returns for investors. Stock prices in Southeast Asia have risen sharply while European economies have dipped into a second round of recession.
"While the external risk of severe economic fallout from an acute euro area crisis has diminished, regional risks are coming into clearer focus. These include some ongoing buildup of financial imbalances and rising asset prices," the report said.
Greater exchange-rate flexibility in the region would play a "useful role" as a hedge against overheating.
The report warned of a 'middle-income trap', a phenomenon when economies get stuck in a middle-income level stagflation, and fail to go to the next level and become an advanced economy. Japan is the focus of the warning.
"A successful exit from deflation and persistent yen depreciation could reduce the home bias of domestic investors and lead to a rebalancing of their portfolios to include a larger share of foreign assets, especially from Asia," the IMF report said.

India, China, Indonesia, and the Philippines all need to improve their economic institutions, as sub-par infrastructure could drag down output, in Thailand, for example.
Asia is less exposed to slowed growth, and remains at a lower risk than other regions, set to lead the global recovery, according to the latest report. The Philippines peso and the Thai baht have even made advances against the dollar.
Growth in Asia could also be disrupted by any trade idiosyncrasies, "a loss of confidence in Japan's efforts to restore economic health, or an unexpected slowdown in China" could all hinder their GDP output.