Rouble rebounds as commodities tide rises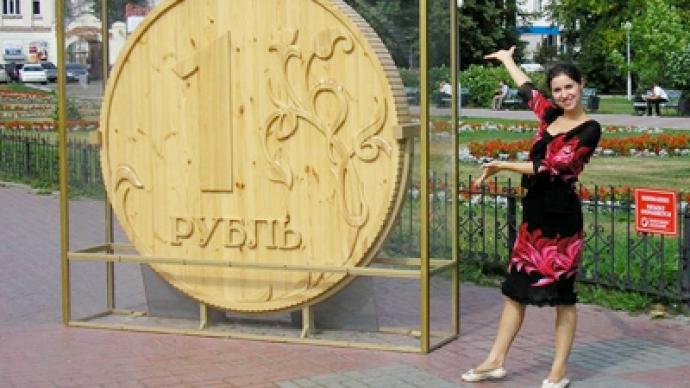 With the Russian rouble rising to its strongest level against the US dollar in more than two years, Business RT spoke with Ken Chargeishvili, Managing Director of BCS Bank about whjat is driving the rally and its implications.
RT:  The rouble has made significant gains this year. What's been driving the rally?KC:  "I think the message we are getting from the market is very clear.We are in an inflationary environment where besides the pure demand and supply factors we have the geopolitical problems as well as a huge amount of liquidity flowing into the financial system.And that's why I think the appreciation in Russian rouble, in line with the commodity prices, do not necessarily reflect the previous correlation we had in late 90's or early 21st century." RT:  Do you expect it to continue higher, where do you think the peak is?KC:  "Absolutely, I think this time we have a different environment than in the crisis of 2007 and 2008.I think there is much upside in commodities overall and that also will reflect the Russian rouble price.But there will be inflection points sometime in the second half of 2011 and, at that point, I think money will go back to US dollar denominated assets, thus there will be an increasing US dollar and we will have a correction in the Russian rouble." RT:   The currency hasn't appreciated as much as it could have given the high oil price. Why is that?KC:  "I think the reason is that we live in an inflationary environment, and besides higher commodity prices we have factors like macroeconomics which is very specific for Russia, and that just gives global investors another view on."
You can share this story on social media: