Rostelecom consolidation to lead to local telecoms shakeup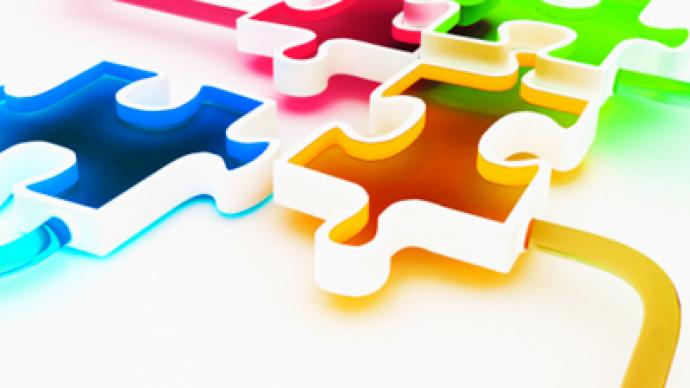 From April, 1 Sibirtelecom, Southern Telecommunications, Northwest Telecom, Volgatelecom, Uralsvyazinform, CenterTelecom, Dalsvyaz and Dagsvyazinform are officially merged into Rostelecom.
The consolidation process has seen ordinary and preferred shares in the eight companies converted into ordinary Rostelecom shares along with bonds.  Alexander Provotorov, president Rostelecom , hailed the consolidation  saying that it paves the way for a new global fixed line player.
"The biggest telecommunications company in Russia has been created, which could become the unconditional leader in several segments of the domestic market."
Georgy Voronkov, analyst telecoms at InvestCafe believes the merger is likely to generate synergies with staff numbers likely to be trimmed as function duplications between the former companies are eliminated.  But he believes that customers are barely likely to notice.
"I don't think customers will noticed any changes in service provision. Pricing can vary only within the price wars with competitors; it is a concern for long-distance service in Moscow – where Rostelecom is losing its market share. In order to increase customer loyalty Rostelecom may intend to reduce prices on long-distance calls."
With the consolidation underway Rostelecom president Alexander Provotorov says a placement of shares in London is moving onto the radar, although he didn't indicate a specific timeframe and said the company is not in need of equity funding currently.
"It'll probably be the LSE, however, the company does not need additional funds and we don't plan to raise additional funds on the exchange in the near future"
Provotorov added that mobile players are looking attractive as merger partners, dovetailing with the new Rostelecom strategy.
"Some of them are already ready for merging as they are leaders in their markets, and others are not quite ready.  The whole process will take some time,"    

Svyazinvest general  director,  Vadim  Semyonov,  says  Rostelecom might take on Sky Link, with Svyazinvest looking for a supportive partner  for Sky Link expansion.
"Svyazinvest as the main shareholder of Sky Link is considering various options for its development. We hope in this matter, Rostelecom will help us."
Voronkov Georgy, analyst telecoms InvestCafe, says the move will help company to succeed in an alternative business niche.
 "I support the idea of Rostelecom concentrating on mobile development. It gives an alternative strength for the united company and will have a positive overall impact on company operations and adjacent businesses such as broadband."
Analysts believe the consolidation will make it easier for the company to attract loans and investment.  The establishment of the merged Rostelecom  will see an increase in the share free float which will be added to the MSCI Russia and MSCI EM May 31.
Georgy Voronkov also believes that Rostelecom will expand its broadband operations, with the broadband market rapidly becoming a core market.
 "Today, Rostelecom Moscow market coverage is very low with an aggregate share of 6-7% attributed to Qwerty service operations comparing to 30% market control by MTC, 20% through Akado and Vimpelcom and 10% NetByNet. Precipitating that NetByNet may soon merge with MTC, the only chance for Rostelecom to compete in the broadband segment is to acquire Akado."