Putin calls for transparency on Russian natural reserves data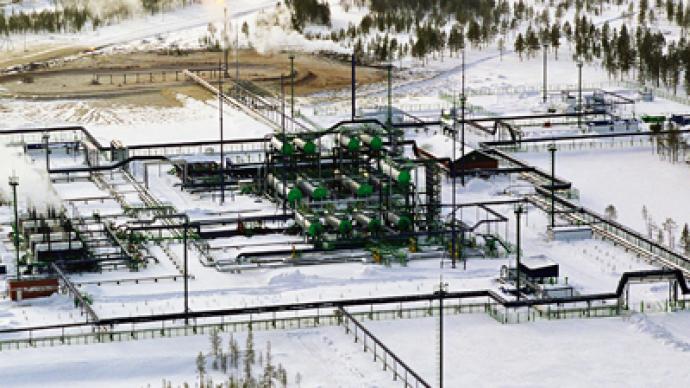 Russian President Vladimir Putin has ordered the details of the country's natural reserves declassified.
"I think we should consider lifting the security label from the reserves balance data," Putin said at a meeting of the Commission for development of fuel and energy complex on Wednesday.
Reserves balance is a government document, which has data on volumes, quality, extent of research and production development of deposits, which is kept by the Russian Geological Fund and is based on data from mineral developers.
The secrecy is an "obvious anachronism", as foreign companies are operating in the national fuel and energy industry, and Russian companies go through an international audit, Putin said. "We do not classify anything here, we do not hide, and it is not possible, it only does damage," Putin elaborated. The President believes Russia needs new classification system of its oil and gas resources, which would be close to international standards. Foreign investors are interested in Russian deposits, but differences in the systems of evaluation will vary the country's resource potential. "This directly affects investment attractiveness of Russian companies," Putin said. The country's natural resources should have a justified, understandable and objective price, he added. Russia is the largest gas reserves in the world with and estimated 1,680 trillion cubic feet, while its 60 billion barrels of oil reserve puts it in 8th place, next to Venezuela and Persian Gulf states. Russian waters in the Arctic are expected to contain 100 billion tons of oil and gas. The country is second by amount of extracted oil after Saudi Arabia, and second by volume of extracted gas behind the United States.Russia's oil reserves grew by 681 million tons and natural gas reserves were up 816 billion cubic meters in 2012, Russia's Natural Resources Minister Sergey Donskoy said in January. In the period between 2005 and 2011, the total oil and condensate produced was 3.2 billion tons, while reserves grew by 4.7 billion; total gas production was 4.2 trillion cubic meters with reserves growing by 5.4 trillion cubic meters.
You can share this story on social media: