Protek posts FY 2010 net income of 941.6 million roubles
Published time: 27 Apr, 2011 13:22
Edited time: 27 Apr, 2011 17:28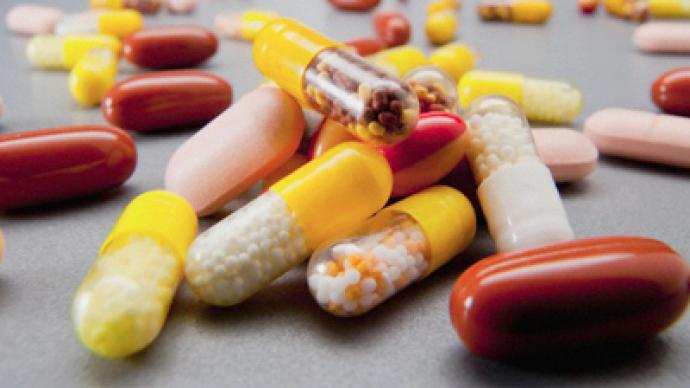 Russian pharmaceutical producer, Protek, has posted a FY 2010 net income of 941.6 million roubles under IFRS.
­The net result is sharply lower than the FY 2009 net profit of 3.273 billion roubles, as EBITDA came in at 2.67 billion roubles, with an EBITDA margin of 2.7%, as consolidated revenues rose 9% year on year to 99.84 billion roubles.
Protek said the results reflected a new regulatory environment on drug pricing with retail and distribution margin caps, coupled with tougher competition in the distribution and retail markets, with the company noting also that the governments drive for import substitution was spurring production of generics. 

Vadim Muzyayev, the President of Protek Group, said the results were good in a difficult trading environment with efforts to develop Protek's customer base bearing fruit in the face of tightening margins.
"Despite the tough market environment in 2010, during the reporting period the Group delivered the revenue growth (9.0 %) that outstripped the market (6.4 %**). Our flagship, CV Protek, has retained its leadership in the wholesale distribution segment, as testified by the DSM sales volume rating. Throughout the year, the Company was making vigorous efforts to grow its customer base, beefing it up 12.7 % to 19,000 customers, from 17,000 in 2009. The growth in revenue occurred against the backdrop of sagging gross profits, depressed by state regulation of mark-ups and by price competition in the market."