X5 Retail group posts 3Q 2009 Net Profit of $73 million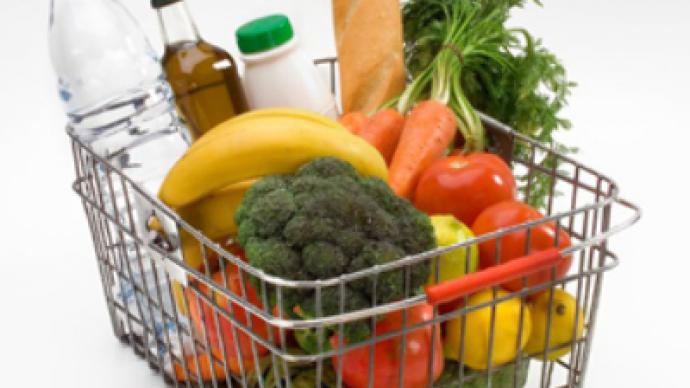 Russian retailer, X5 Group, has posted a 3Q 2009 Net profit of $73 million under IFRS.
The bottom line compares with a Net Loss of $14.1 million for 3Q 2008, with 3Q EBITDA down 15% year on year to $161.8 million, as Net sales fell 4% year on year to $2.103 billion.
The 3Q posting made for a 9M Net Profit of $121.2 million, down 12% year on year, with 9M EBITDA down 12% year no year to $508.8 million as Pro-Forma 9M Sales, including 2008 acquisition, Karusel, fell 7% to $6.081 billion.
The company was upbeat about the results, noting that in Rouble terms 3Q Net Sales were up 24% with 9M Net Sales up 38%, while 3Q Selling, General and Administrative Expenses were down 9%. X5 added that, despite a weak market, it was able to gain market share with the posting also affected by the company's Employee Stock Option Program. X5 Retail Group CFO Evgeny Kornilov also added that X5 had increased sales space more than forecast with the recent acquisition of Patterson also adding further value to the outlook as the rebound in the Rouble added to the company's 3Q strength.
"X5's financial discipline and efficiency focus is paying off, contributing to a strong set of results. We have substantially improved performance at the SG&A expense level, though the impact of these savings was partially offset this quarter by higher ESOP expense attributable to sharp appreciation of X5's GDR price. Net of ESOP, we reduced SG&A expense as a percent of sales by 270 basis points compared to last year's third quarter and 160 basis points versus the first nine months of 2008. We have also exceeded our plan for growing selling space this year while staying well below plan on capital expenditures. Greater CapEx efficiency gave us room to maneuver for consolidation opportunities, positioning X5 to acquire Paterson on very value enhancing terms while financing this acquisition from operating cash flow."
X5 Retail Group CEO Lev Khasis added that the company is positioning itself for an economic rebound with consumer confidence currently weak.
"While consumer confidence remains weak, we are actively positioning X5 to benefit from future economic recovery through a balanced execution of like-for-like growth strategy and stepped up expansion. We plan to accelerate store additions in discounters, maintain healthy expansion in hypermarkets, while with the acquisition of Paterson, we also reinforced our supermarket leadership in key markets, adding to the Company's upside potential."

X5 Retail Group plans to boost capital expenditure to 18 billion Roubles in 2010, with plans to open seven to ten hypermarkets, about 15 supermarkets and 200-250 discount stores in the coming year.

You can share this story on social media: