Philips: exploring Russia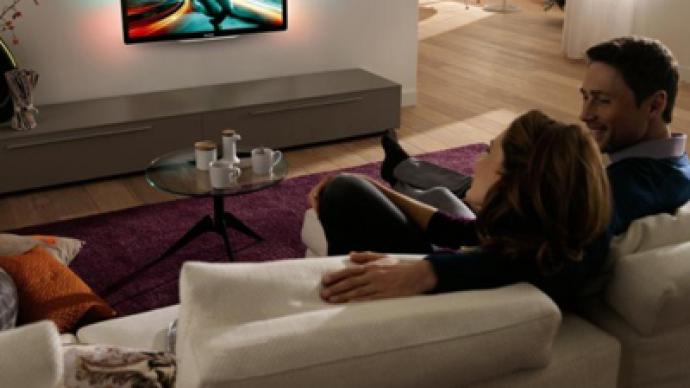 With Philips having pronounced its intention to take an active part in driving Russia into a "knowledge economy", Business RT talked to Arjan de Jongste, the company's CEO for Russia about its particular business plans in this country.
RT: What makes Russia attractive for such a global investor as Philips?

Arjan de Jongste: "First of all, [the] Russian market is rapid-growing and its economy has potential of stable growth. Other factors include the rise of domestic consumer demand. Russian government authorities create comfortable conditions and favorable environment for investors. Legal framework is also developing. Moreover the current political course is aimed to strengthen technical and scientific base, to promote the technology expertise.
Significant improvements in business climate lead to the establishment of effective partnerships, including public private initiatives and co-operation between Russian and foreign private companies. International business standards are implemented to Russian reality.
Furthermore the strong Russian scientific community can generate a growing number of unique ideas and developments. All of these factors are valuable for our company and sustain our interest in Russia.
At the same time, [the] Russian economy is still in transitional period. Access to innovations is considerably difficult. Scientific and technical base requires investments to adapt it to up-to-date business realities. We detect trends and we are interested in cooperation with local producers. We invest now and will continue investing in Russia as we predict substantial return on investment and benefits."
RT: What business model do you apply for Russia?
AJ: "A priority for us today is business localization in Russia and creating a network of partnerships. Nowadays localization of production is the most mutually beneficial form of cooperation for multinational companies and Russian producers. This is caused by political context and legal basis as well as condition of knowledge-based industry in Russia. It is also important that government authorities support Russian producers. Such partnerships are beneficial for Russian companies, which have their own unique products, but lack of global expertise and know-how in different scientific and production areas. It should be also mentioned, that Russian enterprises do not always have their own sufficient database and enough venture capital, which could help them to achieve sustainable business development and get access to foreign markets. Partnerships with international corporations give them the opportunity to be competitive on a global basis."
RT: What sectors of Russia's economy is a focus for your company?
AJ: "One of the most attractive business areas for Philips in Russia is healthcare. Russian healthcare modernization at the moment is highly dependent on imported products and technologies. While the production capacities are there, Russia needs an access to the latest technologies of CT, MR, ultrasound, etc. – no strong local offering of those technologies is available.
At the same time, Russia is adopting and developing an ambitious program of diversifying the economy and producing its competitive innovations. Medicine is selected by the President Dmitry Medvedev as a strategic sector, capable of producing innovations and driving Russia into the ''knowledge economy''.
RT: What are you major business partners in Russia?
AJ: "Currently there is cooperation between Philips and ROSATOM. It's a joint strategic initiative aimed at development of nuclear medicine industry in Russia. Philips will invest technology know-how under license agreements and provide substantive regular training to Russian engineers employed at R&D and production site. The localization of nuclear medicine equipment will reduce Russia's dependence on import of healthcare solutions and devices. Partnership with ROSATOM will help to optimize funding of healthcare sector and its long-term development, which is extremely important for modernization of [the] Russian economy.
Also Philips successfully launched a unique project for development and production of high-tech medical equipment jointly with the Russian company Electron. The Philips-Electron partnership provides technologies needed for early diagnosis of cardiovascular diseases and cancer, enabling earlier treatment of patients. Early diagnostics, for example by using CT scans, are key in reducing the mortality rate and increasing the average life expectancy in Russia."
RT: How does the Russian market differ from any other abroad?
AJ: "First and foremost, the Russian market is dominated by large wholesalers, whereas in Europe such companies are not as prevalent.Russia is a huge country with multiple time zones and local distinctions, so regional strategy is very important.The economic potential of the Russian regions presents significant opportunities for growth in the next decade.
Arjan de Jongste, Philips CEO for Russia, Ukraine, Belarus, the Caucasus and Central Asia (Click to enlarge)
However, Russia's vast territories are complicated in terms of logistics and service.We need to continuously study consumer demands, not only in Moscow and St. Petersburg, but also in the regions. One other crucial element is localization of the company's marketing strategy and seeking regional partners for promoting products.
So now in Russia we face the need of launching a new business model oriented to regionalization. It will help us to be closer to our partners, distributors and existing and potential clients, and will let us offer them the utmost comfortable terms of cooperation with us, which could be applied to our services and goods on the whole and every core business in specific – consumer lifestyle, healthcare and lighting.
Moreover, we invest in marketing research to adopt our production to the Russians' needs. We also focus on social oriented programs, including educational initiatives in such spheres, as healthcare, lighting and energy efficiency."
RT: What plan of regional business development does Philips have?
AJ: "Our plan involves opening of Philips regional offices. The first office was opened in Kazan, Republic Tatarstan. We regard this region as one of the most important markets in Russia due to the local government's efforts and active policy to modernize infrastructure in key areas including healthcare and energy-saving technologies.
As for future projects, in Tatarstan we plan to launch in a few year a special service center to support and maintain our technologies and implemented solutions. It will significantly cut the cost of ownership for our customers.In 2012 we will launch special education program for medics.
By the end of 2011 we also intend to open our offices in Krasnoyarsk, Krasnodar, Novosibirsk, Yekaterinburg and Rostov-on-Don."
RT: How does a Russian consumer differ from people in other countries?
AJ: "Russian customers are similar to European customers in general. They tend to live a healthy lifestyle, they want to look trendy, and they need to be the first users of a new device. Philips develops products and solutions that are designed to meet those needs.
At the same time, the Russian consumer is more demanding, looking for products that are sleek, sexy, and luxurious, and that is precisely what we aim for. We always take into consideration the local market specifics. For example, we address local culinary traditions by offering locally relevant options in the kitchen appliances category. Our new blender makes cooking Russian Olivier salad a breeze by cutting the ingredients in perfect cubes. Soon we will also launch a meat mincer, an ever-so-popular product on the Russian market."
RT: Do you think Russian consumers take innovations quickly and easily?
AJ: "In my opinion, Russians monitor up-to-date trends, keep up with the times and tend to take innovation quickly and easily enough, especially the young people. Every day we take positive feed-back from our consumers and see their interest in new sophisticated products.
I am sure to take something new everybody should have more information about this. And now Russians are becoming more and more informed about innovations as Russian policy is aimed at innovative development."
­James Blake, Anastasia Kostomarova, RT