Record Philippines growth despite devastating typhoon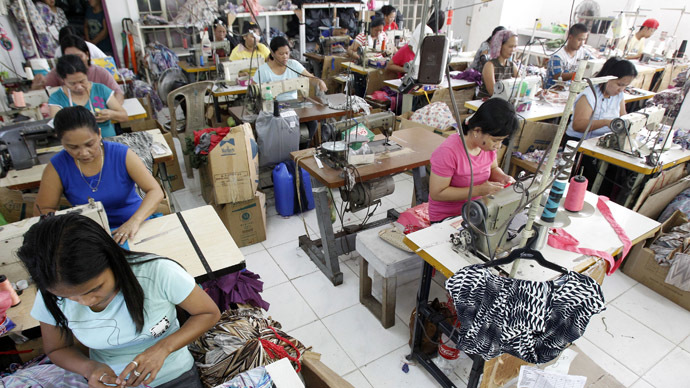 The Philippines economy is growing at the fastest rate since the 1950s, despite the devastation wrought by Typhoon Haiyan. The final quarter of 2013 saw The Philippines grow 6.5 percent year on year.
With GDP growth of 6.8 percent in 2012, and 7.2 percent in 2013, the country has experienced its best two year period since 1954-55 when the country saw huge investment in post-war reconstruction.
The Philippines' annual growth rate puts it close to the best-performing economies in Asia, just behind China which grew 7.7 percent last year, says Bloomberg.
President Benigno Aquino aims to achieve 8.5 percent growth by 2016 by turning the country into a manufacturing hub, expecting the recovery in advanced economies to support the GDP rise.
Stronger exports positively contributed to the recovery from Typhoon Haiyan, which inflicted an estimated $15 billion damage to the Philippines.
"The Philippine economy clearly still has strong momentum despite the typhoon," Bloomberg quotes Edward Teather, an economist at UBS AG specializing on Southeast Asian markets. "That sort of strength in the context of an acceleration in developed nations increases the risk of overheating, something policy makers should keep an eye on," he added.
Emerging challenges
In early December the World Bank warned against lower 2014 growth in developing markets which were exceptionally vulnerable to risk from US tapering .
The forecast has so far proved true. On Wednesday, the sell-off in emerging markets strongly intensified, after the US Fed said it would further scale back its massive monthly money injections to $65 billion per month.
In the Philippines, the peso lost 0.4 percent and plunged to 45.35 against the dollar at 11:51 AM, which is its lowest in more than 3 years. In the past six month Philippine stocks have fallen more than 10 percent, and is the sharpest drop after Thailand in the Asia-Pacific region.
You can share this story on social media: