Pharmacy 36.6 posts FY 2008 Net Loss of $56.4 million
Published time: 30 Apr, 2009 06:40
Edited time: 30 Apr, 2009 10:40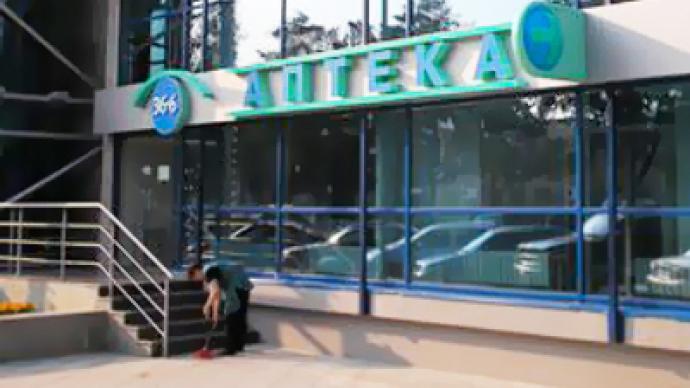 Russian retail pharmaceutical chain, Pharmacy 36.6, has posted a FY 2008 Net Loss of $56.4 million under IFRS.
The bottom line is a 56% improvement on a restated FY 2007 Net Loss of $121.3 million, with FY 2008 EBITDA of $33.2 million, a turnaround from the negative EBITDA of $30.8 million posted in the restated FY 2007 results, on the back of Revenues of $1.05 billion, up 20.7% on the restated FY 2007 Revenues.
The chain was hit severely, however, by the economic downturn which engulfed Russia during 4Q 2008. For 4Q 2008 alone the company posted a Net Loss of $51.9 million, an improvement on the $79.5 million Net Loss posted for 4Q 2007, with 4Q 2008 EBITDA of $12.9 million, a turnaround from the negative EBITDA of $43.7 million posted for 4Q 2007, on 4Q 2008 Revenues of $238 million, down 15.2% year on year.
The company had closed a number of non performing outlets throughout the year, and noted the impact of the Rouble devaluation, which meant that, despite nearly halving debt to $149.4 million servicing costs had remained flat. Despite this Pharmacy 36.6 President Jere Calmes hailed the result as representing significant progress in the restructuring of the company.
"Our 2008 financial results demonstrate a significant year over year improvement; progress in our retail operations coupled with the strong performance of our manufacturing arm returned the Group to a positive EBITDA for 2008. We made healthy progress in reducing the Group's debt and have substantially improved our financial reporting capability which has resulted in a restatement of our 2007 accounts. Nevertheless, we continue to face extraordinary pressures associated with the global economic decline which translates for us into a challenging operating environment and difficulty in finding sources of funding. The Company's management continues to focus on streamlining operations while working with the Board of Directors to find solutions for financing."