International youth economic forum sounds out future leaders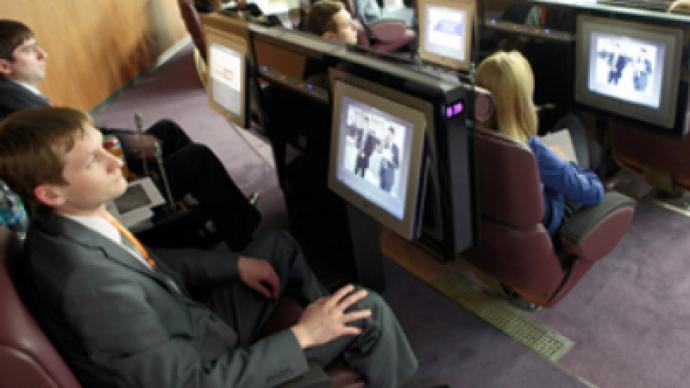 More than 200 young entrepreneurs and scholars, aged from 18 to 30 are gathering in St. Petersburg on Wednesday for the first International youth economic forum.
The two day programme ahead of the St Petersburg international economic forum will discuss and brainstorm issues facing youth entrepreneurship and economic development. The programme agenda includes set discussion on "The Cities of the Future", "Social Entrepreneurship", "Education", and "The Development of Talent".
President Dmitry Medevdev welcomed attendees noting they would determine Russia's economic future, and adding that it would provide a showcase for opinions and ideas and enable exchange with famous businessmen and influential politicians.
"It is you who will decide in the near future the development of the global economy, build the market of ideas, inventions and discoveries. I'm sure that in the course of the forum we'll get to know the names of talented young people with initiative, aiming at entrepreneurship, innovations and developing the country."
Vasily Yakimenko, head of the federal agency for youth affairs, underlined the importance of the forum in his interview with RIA Novosti, saying that the shift from Russia's excessive economic dependence on raw material export revenues towards an innovative economy is a matter of national survival.
"Talents are obviously there and our task is to help them develop in the chosen direction."


"We hope that this way young people will get the understanding of innovative economy, their particular place in that and what they have to do now."
You can share this story on social media: