Budget deficit is to be reduced: Dvorkovich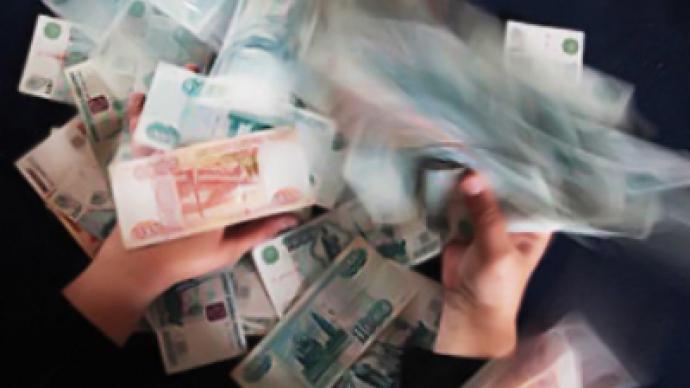 Tuesday's meeting of Senior Finance Ministry officials reviewed results of 2008 and plans for the coming years, with anti crisis measures in focus.
Budget deficit:
Russia's federal budget deficit should not amount to 5% of GDP in 2010, according to Russian Presidential aide, Arkady Dvorkovich.
"The State budget deficit is expected to be at least 8 percent this year. Speaking of next year's deficit, I don't think that a level of 5% is acceptable. It should be lower – or the country will face an excessive level of risk."
Borrowing plans:

Deputy Prime Minister and Finance Minister Alexei Kudrin said Russia may raise foreign loans in 2010. Kudrin thinks it would be worthwhile to go to international capital markets in 2010, and to conduct a road show, without raising borrowing, this year, in order to inform investors about Russia's goals and plans.
The country's State foreign debt shrank by $4.3 billion in 2008 and totaled $40.5 billion on January 1. Eurobond issues account for a large share of this debt. The share of foreign debt in Russia's overall national debt declined to 44.3% in 2008 from 45.8%. It's the first time Russia has resumed issuing bonds almost in a decade. The country last issued bonds in August 2000, when it placed $21.2 billion worth of bonds with maturity in 2030.
Out of the crisis. When?
Finance Minister Kudrin also noted that emerging from this economic crisis could be more difficult than the 1998 emergence because of the gloomy global economic outlook.
"The recession in U.S. economy will last for at least 16 to 18 months. The way out of the crisis may stretch for several years. Thus we should not be expecting external market conditions to be favorable as they were in 1999, after the crisis ten years ago."
Economics minister Elvira Nabiullina, however, says an upturn is possible towards the end of this year.
"According to our estimates an upturn is possible toward the end of the year under the influence of growing export revenues and import replacement, including that encouraged by the Rouble's devaluation."
Other issues:

The Ministry also discussed cuts in budget spending and the need for a better distribution of budget liabilities.
You can share this story on social media: