Monday Cabinet meeting mulls oil developments and crisis responses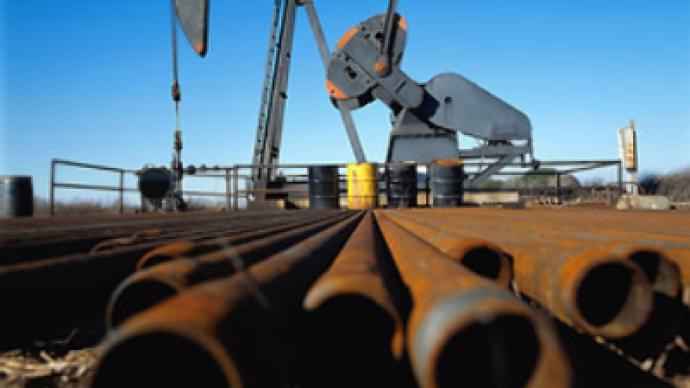 Anti-crisis related measures and oil developments featured on the agenda of Prime Minister Vladimir Putin's regular cabinet meeting on Monday.
Oil Pipeline:
The Russian government has approved a plan for Russia's oil pipeline monopoly Transneft, and its biggest oil company, Rosneft, to build a branch of the East Siberia Pacific Ocean pipeline to the Chinese border.
The new pipeline will boost Russia's export capacity by 15 milion tonnes a year. Prime Minister Putin noted pipelines role in promoting energy relations between Russia and China.
"A stable market for oil will be created in the East from the East Siberian oil fields. We will also discuss a projected intergovernmental agreement between Russia and China."
Air carriers:
The Prime Minister also signed into law a resolution which will see 5 billion Roubles worth of state aid provided to major air carriers to cover for costs incurred when smaller airlines have their operations suspended and can no longer provide service.
The law comes after many Russians stranded in airports for days in 2008 in the wake of airline collapses. The State grants are intended to ensure that where airline collapses occur, passengers will be supported in getting home. The Prime Minister added, referring to experiences in the EU, that he believes it is right to revoke licenses of companies that are about to collapse.
Reserve finances:
Russian Finance Minister, Alexei Kudrin, has reported that the yield on resources from the Reserve Fund and National Welfare Fund placed in 2008 and the first quarter of 2009 was 4.9%.
"In that period the yield on the placed funds in terms of the basket of currencies was 4.9%, the yield was negative 2.1% in dollar terms but positive 30.45% in ruble terms. We received $8.6 billion in income from the placement. That's 271 billion rubles."
Other issues:
Other issues discussed included tackling the country's ailing housing and communal systems, aid to the disabled, and state sponsored recreational activities for the children.
You can share this story on social media: