PepsiCo to buy Wimm-Bill-Dann for $3.8 billion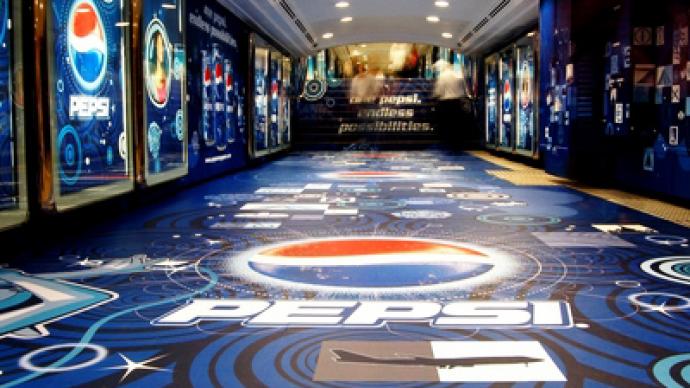 US based food and beverage producer PepsiCo has announced it will buy a 66% stake in Russian dairy and juice producer, Wimm-Bill-Dann, for $3.8 billion
As part of the purchase PepsiCo will offer to buy out the remaining shares of Wimm-Bill-Dann, after paying $33 per ADR or $132 per share of the Russian company, outlaying $3.8 billion and valuing Wimm-Bill-Dann at approximately $5.4 billion according to PepsiCo. The announcement comes after French food giant Groupe Danone sold its 18% stake in Wimm-Bill-Dann in June for a price that valued the company at a $2.5 billion. Indra Nooyi, PepsiCo chairman and CEO said in a statement that the move will see PespiCo leverage a leadership position in Russia's fast growing food and beverage sector, with a particular focus on dairy production.
"Adding Wimm-Bill-Dann to PepsiCo's portfolio is financially attractive and gives us a strong, high-growth platform in the dairy category,"
"It also gives us clear leadership in the food-and-beverage industry in Russia, a fast-growing, strategically important market offering abundant opportunity. At the same time, Wimm-Bill-Dann's strong, value-added dairy business immediately advances our global nutrition strategy to provide consumers around the world nutritious foods and beverages that are accessible, affordable and advantaged by science. Dairy has a huge, untapped potential to bridge snacks and beverages. We see the emerging opportunity to 'snackify' beverages and 'drinkify' snacks as the next frontier in food and beverage convenience."
Wimm-Bill-Dann chairman, and key shareholder, Sergei Plastinin, said the buyout by PepsiCo represents a vote of confidence in the Russian market.
"The agreement reached with PepsiCo is a historic one for both our company and our country. Wimm-Bill-Dann was founded just 18 years ago with a handful of employees, who were all based in one room, which saw the birth of our company name, our logo and our first juice brand, J7. Today we have over 16,000 people and 38 production facilities. In this time, Wimm-Bill-Dann has created great juice, dairy and toddler and baby food brands that are among the best loved and recognized in Russia and neighboring countries. Today we announced the planned coming together of our company with one of the most successful and best-known global companies. This represents a tremendous vote of confidence in the future of the Russian market. Integration into PepsiCo also provides our employees with access to a world-class corporate culture and almost unlimited career potential in one of the largest companies in the world."
The buyout terms, which represent a premium of 32% on the 30 day average trading price of Wimm-Bill-Dann's ADR shares, saw WBD shares surge in Moscow. Both companies noted the purchase is subject to gaining regulatory approvals from Russian authorities.
PepsiCo Europe CEO, Zein Abdalla, said the move would open up Central Asia and eastern Europe for PepisCo.
"Wimm-Bill-Dann's management team has built an outstanding portfolio of market-leading dairy and juice brands that are loved by consumers across Russia. The combination of Wimm-Bill-Dann and PepsiCo Russia will create a powerhouse business in terms of scale, brand portfolio and system capabilities with the potential to be leveraged across the broader East European and Central Asian region."
The move will see the WBD stable of brands, which includes dairy and juice brands Domik v Dorevne, Chudo, Imunele, J7, Lubimy Sad, 100% Gold Premium and Agusha, join leading PepsiCo brands including Pepsi-Cola, Lipton and Lay's, to bring PepsiCo into the leading position on the Russian food and beverage market, with have six of the 20 largest food and beverage brands in Russia, and three of the top 20 overall brands.