World cup bid to bring investors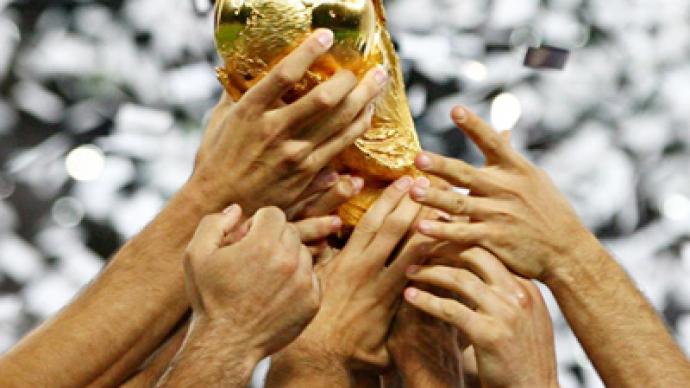 The FIFA executive committee will today announce the countries to host the 2018 and 2022 World Football Championships. Russia is planning to invest $641.3 million in its bid.
­The planned expenditures on the World Football Championship surpass the cost of the Sochi Winter Olympic Games. Russia's bid includes a proposal to hold matches in 13 cities – Moscow, Saint-Petersburg, Kaliningrad, Yaroslavl, Nizhny Novgorod, Saransk, Kazan, Yekaterinburg, Samara, Volgograd, Krasnodar, Sochi and Rostov-on-Don.
The total cost of reconstruction and new buildings excluding infrastructure arrangements and additional hotel and airport venue improvements are estimated at $3.82 billion while the total cost of Sochi Olympic Games is about $2 billion. Nevertheless Leonid Grigoriev, President of the Institute for Energy and Finance believes the bid makes economic sense.
"To host world's biggest championships such as World Football championship in any country in the world is in any case of great importance and big benefit. First of all it makes country's positive image. That type of events is another chance for foreigners to have a clear image and understanding of our country customs, traditions and economic climate apart from world wide press which covers only disasters and catastrophe"
Vitaly Mutko sports Minister said that this event goes far beyond football.
"Any development of the regions and the whole country, no matter how it was stimulated, is aimed on the benefit of its residents and social improvements. The world championship is a huge driver of development. Moreover, at least 12 Russian regions will receive a huge support to improve and develop there infrastructure and resolve most crucial issues. That is to mention roads and transport system improvement in the cities and between them, complex of development measures in service and communication infrastructure, hospitals, security and sports base"
Grigoriev noted that the investments in the Russian bid would focus investor attention on Russia
"Unlike the Olympics, here we do not require large-scale construction, with match tickets are expensive enough. This event can help to meet our country strategic goal in investor attraction as the image of Russia will be changed and the perception among investors will be changed positively"