Central Bank puts pawn shops in the firing line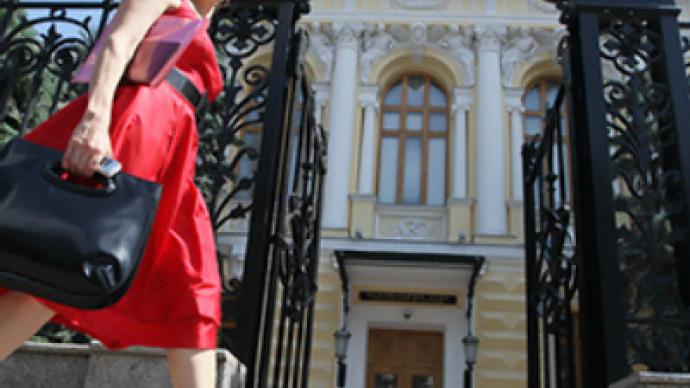 Tighter regulation may be coming for Russia's pawn-brokers, because the Central Bank believes many could be being used for money laundering.
The Government is to consider a draft series of amendments to the federal Law on Pawnshops, worked out by the deputies of the State Duma. According to the data from the Central Bank of Russia there are approximately 5 thousand registered pawn shops in Russia, with the exact number unknown due to the absence of a single regulator. Alexander Thomson, Executive Director of the non-profit League of pawnshops adds that the 2008 law "On the Pawn shop business" is weak.
"It is quite an easy business to launch from the financial and technical side until the government introduces its amendments to protect people from illegal operations"
The RBC business newspaper says the amount of money paid-out by pawn shops is 'comparable' to that given by banks as loans, but Thomson believes statistics are vague.
"The Federal Financial Monitoring service assumes that a considerable amount of credits are extended through local pawn shops, however, they tend to count fake pawn shops dealing solely with cash."
Since the economic crisis of 2009 brought tighter regulations and forced banks to focus more closely on risk control, borrowers have switched to alternative ways of getting money such as pawn shops, which hedge themselves with valuable pledged assets and give out money without any much delay. But the rates raise eyebrows. As an example a pawn favourite – the mobile phone – may have been bought a year ago for 20 thousand roubles. But it would get as little as 2 thousand roubles, and renewing it a month later would cost about 2300 roubles – that amounts to 200% interest per annum.
Despite the dubious benefit of this operation, the crisis has seen pawnshop with a 15% increase in clients, and Finam analyst Julia Golysheva believes it is likely to be more.
"The surplus of 20-22% is formed out of bank debtors and recently unemployed people-those who have almost no chance to obtain a bank credit"
At the moment, pawn-shops face few financial controls, and there are virtually no barriers to anyone opening a pawn shop in Russia. Profitable and relatively safe pawn business will grow to as long as there is instability in the economy contends Golysheva
"It's quite a lucrative business: the average pawnshop income is estimated at 350-380 thousand dollars."
You can share this story on social media: