Panasonic to cut 5,000 jobs
Published time: 30 May, 2013 14:03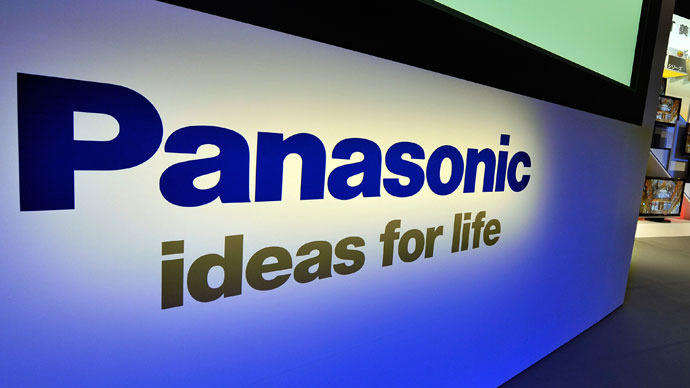 In a drive to improve profits, Panasonic has announced plans to cut 5,000 jobs over the next three years.
The cutbacks will hit its automotive and industrial unit, which accounts for about a third of the company's workforce, the Nikkei reported Thursday, citing a Panasonic executive.
"A reduction in labor costs will be a big part of our plan to improve profitability," Yoshihiko Yamada, the head of Panasonic's automotive and industrial division, told analysts and investors in Tokyo on Thursday.
The division, which includes automotive components, semiconductors, production machinery and other devices, employs 110,000 people, and is the crux of Tsuga's business strategy to create a new niche for Panasonic in the already over-saturated consumer electronics markets, which rivals Sony and Samsung have a steady hold on.
The cuts are part of Panasonic' strategy  to boost its operating profit margin over the next three years to a five percent minimum, which will be set by the company's president, Kazuhiko Tsuga.
In May, the Japanese electronics giant reported a near-record net loss of $7.5 billion (754 billion yen) for the fiscal year through March, pointing to a slowdown in sales as well as restructuring costs. 
The company also missed Bloomberg analysts forecast net income of 64 billion yen, and predicted it would only amount to 50 billion yen ($495 million).
In light of the losses, Tsuga has announced a 2-year restructuring plan under which overseas plants will be shut down and other arms of the business, such as healthcare and logistics, will be trimmed back.
The electronics market has been hit particularly hard by the global recession, and has struggled to stay afloat as consumers' luxury item budgets contract and electronics businesses worldwide decline.
The Nikkei plunged 5.2 percent at market close in Tokyo, and the Shanghai Composite and the Hang Send both slid 0.3 percent.