American billionaire calls for breakup of Sony
Published time: 14 May, 2013 11:40
Edited time: 14 May, 2013 21:10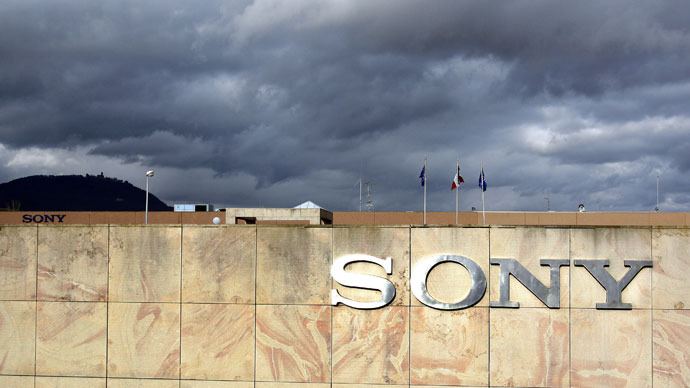 The manager of a leading American hedge fund which with a 6.5 percent stake is one of Sony Entertainment's biggest shareholders plans to boost the Sony share price by 60%.
Notorious for in his power play breakups and dismissals at both Yahoo and Google, Daniel Loeb, the chief executive of Third Point, now has his sights set on Sony. Loed allegedly holds a 115 billion yen ($1.13 billion) worth of shares in Sony, which has a total market value close to $18.5 billion.
Loeb's hedge fund quietly accumulated a 6.5 percent stake in Song, and has indicated interest in a Song board seat.

According to the NYT's Dealbook, Loeb hand-delivered a letter to Sony CEO Kazuo Hirai in Tokyo.
The Californian jetted to Tokyo this past weekend to deliver the letter, and to meet with senior Sony executives, government officials, and regulators.
Mr. Loeb proposed divvying up 15 to 20 percent of Sony shares to existing Third Point investors, promising $2 billion upfront in cash to ensure the success of the transition.
"Our plan shifts that paradigm and we believe, if managed properly, it could result in as much as 60 percent upside to Sony's share price," Third Point said in a statement.
George Boyd, a spokesman for Sony, gave no comment at the time of publication.

Loeb wants Sony to break up its current structure and spin off part of its entertainment division, which includes its very successful Hollywood production unit, NYT Dealbook reported. Loeb also wants Sony to take a leaf from Apple's business plan and cut costs by only focusing on a few core products.
A profitable venture?
Shares of Sony have sunk nearly 85 percent over the last 13 years, losing out to Apple, Samsung, and LG in the electronics market. Despite the slump, Sony remains a very reputable company in Japan, and still has a market value of about $18 billion.
Though its sales were dormant over the last 5 years, last week, Sony posted its earnings at $458 million, down $5.7 billion year-on-year.  Sony's operating costs yielded a $2.45 billion profit after the turbulent 2011.

Sony has consolidated its American operations- in January it announced the sale of its 37-story Manhattan skyscraper headquarters, which it reportedly sold for a sticker price of $1.1 billion. The sale sent its stock soaring, up 12 percent, its biggest gain since October 2008.
Revenue rose 4.7 percent, but investors doubt how flush the numbers are, since the weaker yen has boosted its competitiveness and value overseas. 
Last week the company forecast a 16 percent increase in profit, as it prepares to launch a new smart phone and television line, in attempt to out-compete its Korean electronics neighbor, Samsung.
Smart phone sales are expected to rise to 42 million units, up from 33 million units, according to Sony.
Pro Abenomics
Dan Loeb, famous for his cut-throat dismissals and distinct management style, which has been chronicled as both ground-breaking and rude at the same time, may clash with the traditional, non-nonsense, Japanese company.
Loeb has hailed Abenomics as a 'huge game changer' and sees potential in Japan's market where many don't.
Japan's Nikkei index has been steadily climbing, and has risen about 40 percent in the last year.
"Under Prime Minister Abe's leadership, Japan can regain its position as one of the world's pre-eminent economic powerhouses and manufacturing engines," the hedge fund manager wrote in his letter.