Palladium and the PGMs return to investor spotlight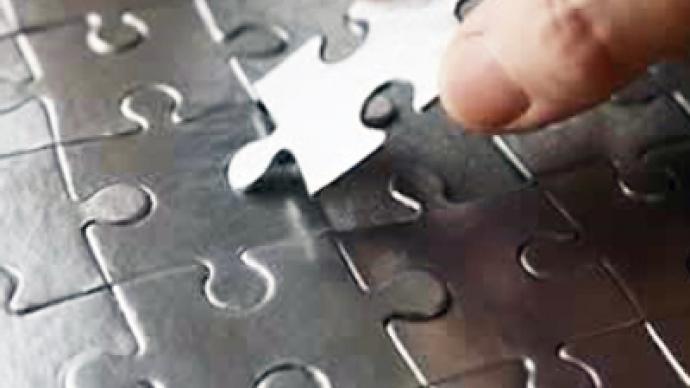 While gold and silver have drawn the spotlight over 2010, platinum group metals, and particularly palladium are attracting increasing attention. Business RT spoke with Anton Berlin, the Marketing Director for Norilsk Ni
2010 has seen growing industrial and investment demand for Platinum group metals (PGMs). Berlin says the industrial demand reflects the economic rebound, with the turnaround of the automaking sector, particularly in emerging economies, underpinning demand for platinum and palladium – used extensively in exhaust management technologies.
"Palladium demand is generally correlated to the health of the global auto industry, which has strongly rebounded this year. Vehicle sales in every one of the top ten auto markets in the world are increasing. This growth in automotive industry is determined by the fact that the population of BRIC countries has a hunger for cars that is yet to be satisfied and their income per capita is increasing every year. Another important note is that in these countries people are likely to spend a much greater percent of their income on buying a car than in developed countries, which is also an important positive driver of PGM demand"
The increasing industrial use of palladium is increasingly seeing it attract investment demand. Berlin says this is gaining in popularity as an alternative to investment in currencies and equities, with platinum and palladium gaining significant attention ETFs.
"Turning to the investment demand for physical metal we can see remarkable growth for exchange-traded funds – their palladium holdings they have increased by approximately 55% to 1.8 million oz, and platinum holdings by 46% to 1 million oz from the beginning of the calendar year"

Russian palladium production output in 2009 was about 2.7 Million ounces comprising 42% of the world's total, with Norilsk Nickel the leading global producer. South Africa constitutes a further 39% of the world's palladium. Berlin notes that palladium production is linked to Nickel production in Russia and platinum production in South Africa Supply, meaning supply is unlikely to be regulated.
"In the case of Norilsk Nickel's palladium production is incidental to the extraction of nickel, which still remains our primary metal. Norilsk's production plans are already projected until 2025, and no gradual changes are expected in either nickel or palladium output. Therefore, our production schedule is determined, primarily, by the nickel market and the production of this metal."
Norilsk's palladium production isn't enough to meet rapidly growing demand from the auto industry. Berlin noted that there will be no sales from Russia's palladium stockpiles in 2011, indicating that the country's supplies are nearing depletion, with prices expected to rise.
"The industrial consumption of palladium will continue to increase, while its production will not have significant changes. We believe that the Russian stockpiles sales from now on are down to an insignificant level which reduces the overall market supply in 2011 and beyond. So the market fundamentals are pushing towards higher price for palladium."
Berlin added that the long term concern about platinum supply and demand continues, and that this is expected to lead to continued buoyant platinum prices.
"Platinum consumption is also growing, though at a lower rate, and its supply has been tight for over a decade. Thus fundamentally platinum price should also increase."
However, investment demand both for the physical metal and derivatives is crucial to prices and investor behavior will greatly affect them.

Looking forward, Norilsk's projected demand forecasts are for average growth of 6% per annum for electronics, 10% per annum for autos and 3% in the dental sector giving 6% per annum overall. Berlin adds that while there are a few projects involving PGM's in the development pipeline in Russia, they will not greatly influence the global market.

"There are some platinum alluvial projects in Russia but all of them are small scale and will not influence the global market."
You can share this story on social media: