Own Brand on the Rise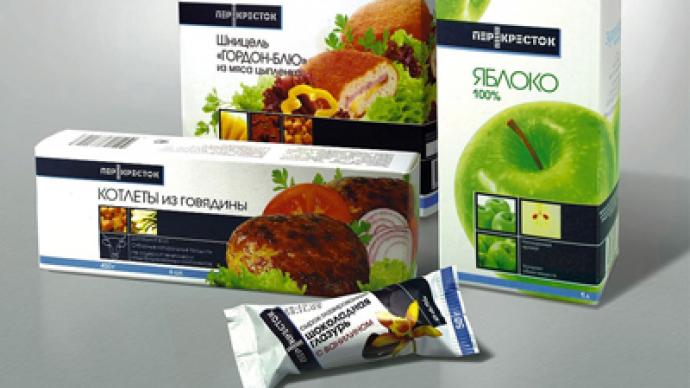 Food retailers could boost share of their own-branded products in the future to avoid price speculation and shortages.
­According to an INFOLine analytical report top food retailers in Russia are increasing the share of their own brand products. For instance, "Kopeyka retail chain has increased share of Kopeykas' branded products to 24% from 22% in 2010. The low cost Perekriostok stores offer almost 17% of products under its own name brand," the report says.
However, Perekriostok which owns the Pyaterochka stores, has a mere 8% of its own brand products on the shelves as well as Magnit who has an even smaller share in its product portfolio. Nevertheless, over 12% of retailers' revenue comes from sale of their own brand products with retailer Dixy being in the top three.

Anton Safonov, analyst from InvestCafe says the segment of "own-brand" products is growing "step-by-step and I expect it to reach revenues of 150 billion roubles by the end of 2011 and double in 2012, since retailers' have ambitious plans for own-brand segment development."

He adds that the products are very competitive in terms of price but until consumers are certain about the quality the segment will remain weak. "The price of own-brand products is usually lower than of its competitors which gives advantages in a time of decreasing incomes and weakening consuming power due to seasonal and economic issues. But weak marketing leads to poor knowledge of the product and quality mistrust."

Retailers should maintain balance between own-brand products share and other well promoted and demanded products to keep high margins."Retailers have certain benefits in terms of reducing permanent not projected expenses due to seasonal slowdown and supply shortfall. Own-brand products provide high profitability and fewer losses on procurement," Safonov says.