Olympics help UK rein in unemployment
Published time: 18 Jul, 2012 10:55
Edited time: 18 Jul, 2012 14:55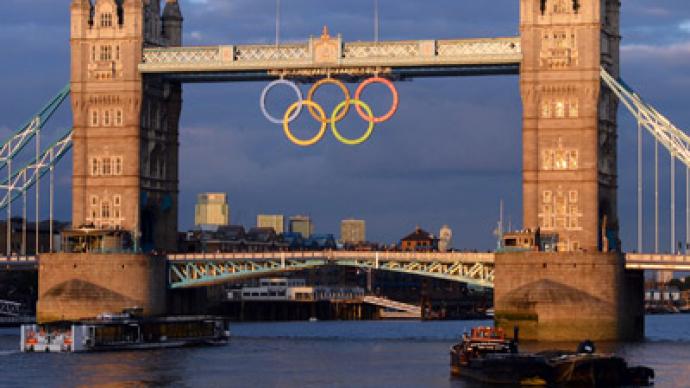 UK unemployment has fallen to the lowest level in three months, as the upcoming London Olympics help create new jobs.
The unemployment rate dropped to 8.1%, which compares with rates of 11.1% in the euro zone, 8.2 % in the US and 4.4% in Japan, and is the lowest level since the three months to July last year.
The Office for National Statistics said the total number of jobless dropped by 65,000 to 2.58 million in the quarter to May, the lowest for almost a year, while the number of people in employment increased by 181,000 to just under 30 million, the highest for almost four years. 
The biggest falls in unemployment, and increase in work, was in London, suggesting the Olympic Games is having an impact on the figures, with the number of vacancies increasing by 10,000 in the quarter to June to 471,000. 
The better than expected figures come as a surprise as the country's economy is struggling to shake off the effects of the ongoing euro-zone debt crisis. Most age groups showed increases in employment, especially among people over the age of 65 – with a rise of 52,000 in work, to reach 929,000, the highest number since records began in 1992.
However the number of people claiming a jobseeker's allowance jumped by 6,100 last month to 1.6 million, including an increase of 8,000 among women to 530,700, the highest figure for 17 years. The increase among women is likely to have been affected by a change in eligibility rules for lone parent income support from May.
Long-term unemployment has increased, with those out of work for more than two years up by 18,000 to 441,000, the worst figure since 1997.
The number of jobless for more than a year rose by 3,000 to 885,000, while there were just over a million unemployed 16 to 24-year-olds, down 10,000 on the three months to February.