Obama asks Congress for $63bn to keep voting influence at IMF
President Obama is asking Congress to allocate a portion of the $3.78 trillion budget to meet a 2010 agreement which would double the International Monetary Fund's lending credit to $717 billion, but faces strong opposition from domestic-minded lawmakers.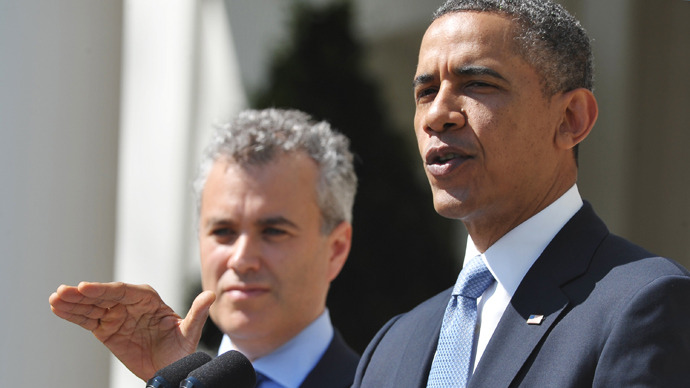 Christine LaGarde, the fund's managing director, is counting on the US to abide by the 2010 agreement, as the euro crisis drags on.

In the 2014 budget proposal, the Obama Administration said the cost of the extra IMF money would be offset by shifting about $63 billion from an existing credit line, making it a neutral transaction. If the US pledges more credit to the IMF, they also increase their voting power.

"The 2010 agreement results in no overall change in U.S. financial participation in the IMF, while preserving U.S. veto power and restoring the primacy of the IMF's quota-based capital structure in which the United States has the largest share," the budget document read.

Though only a minute fraction of the budget, Congress is less than enthusiastic to write a check to an international institution as various factions are fighting for budget interests at home. IMF aid is viewed by many Republicans as a superfluous foreign expenditure, and they advocate for more domestic spending.

The IMF is "an easy target to demonize" according to Timothy Adams, a former Treasury Department under-secretary, explaining support for domestic institutions takes a front seat to international organizations.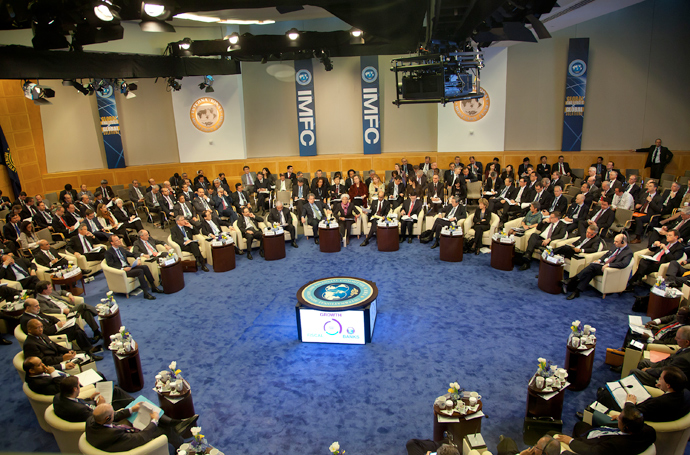 President Obama asked both the Senate and House appropriation committees last month to include the IMF aid in the 2014 budget, but both rejected the idea.
Capitol Hill has recently lost two of its biggest IMF cheerleaders, Barney Frank (d) who retired this year, and Richard Lugar (R) who was narrowly defeated in his last re-election bid, after serving in the senate for 36 years.
Maxine Waters, a Democratic Congressional Representative, who serves on the Committee of Financial Services, is a strong proponent of the bill:  
"I look forward to working with the administration to both ensure that the IMF is well-equipped and that developing nations are given a greater voice in its operations," Waters emailed Bloomberg.
The US deficit is a concern both for US lawmakers and international bodies. LaGarde has identified the budget as the biggest problem in the US:
 "This is a massive challenge facing the United States today and it has to be met," she said.
MemberMillions of SDRsPercent of Total Contributions
NumberPercent of Total
Vote

United States 42,122.4 17.69 421,961 16.75 Japan 15,628.5 6.56 157,022 6.23 Germany 14,565.5 6.12 146,392 5.81 United Kingdom 10,738.5 4.51 108,122 4.29 France 10,738.5 4.51 108,122 4.29 China 9,525.9 4.00 95,996 3.81 Italy 7,882.3 3.31 79,56 3.16 Canada 6,369.2 2.67 64,429 2.56 Russian Federation 5,945.4 2.50 60,191 2.39 Selected data compiled from the IMF website showing which countries control IMF voting power, based on their contributions to the fund. Last Updated April 11, 2013. As a country increases their quota, they obtain more voting power. Source: imf.org
You can share this story on social media: