NLMK buys out Duferco steel joint venture for $600 million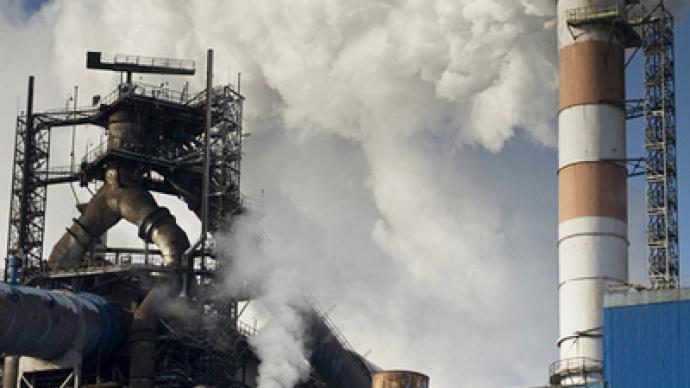 Russian steelmaker NLMK has outlaid about $600 million to buy out Duferco from their Steel Invest and Finance (SIF) joint venture, making SIF a subsidiary.
The move will add 5.5 million tonnes of rolling capacity and output of 3.2 million tonnes per annum toNLMK's downstream processing capacity.NLMK says this will bolster its position in U.S and Western European markets and broaden its downstream product range, with significantly increased finished steel capacity and improved speed and quality.The company added that the buyout will also enable it to boost its distribution network for premium customers in Europe, improving earnings and cash flow.
The buyout of Duferco will occur with four equal payments over four years, financed out of existing NLMK cash, and is contingent on EU regulatory approval expected in 2Q 2011. NLMK CEO Alexey Lapshin says the purchase underlines the company's commitment to growth.
"This move makes us a truly global steel player with a footprint in 3 continents, positioned to exploit geographic advantages. Our mining and steelmaking operations are located in one of the best places to produce crude steel efficiently while the rolling assets are now located in close proximity to our key clients. Such a combination can allow cost advantages to be leveraged across the value chain."
Lapshin added that the move would also enable synergies with existing NLMK operations to be leveraged.
"Since the formation of the JV we have been growing our sales to the acquired rolling assets and this was one of the factors that allowed us to achieve 100% utilization rates of our Russian operations in the midst of the crisis in 2009. Now those assets provide us with an opportunity for an increase of value added flat rolled products' sales after the launch of the new Blast Furnace in Lipetsk later this year."
Troika Dialog analysts Sergey Donskoy, Mikhail Stishkin and Irina Lapshina say the purchase price is expensive but will provide access to premium markets.
"One has to bear in mind that establishing the JV with Duferco was a prerequisite to ensure captive off-take for the additional 3.5 mln tpy of slabs that Novolipetsk Steel will be producing at the new blast furnace, slated for launch this summer. In other words, it was insurance that the company decided to buy in order to embark on aggressive organic expansion. On the other hand, having captive rolling capacity in Europe and North America should reduce the company's exposure to the slab market, extending the value chain and bringing it closer to end customers. The deal can thus be viewed as an expensive ticket to premium Western markets. That said, we see the deal as somewhat value-dilutive for the share price."