Russian steelmaking slowly fires up for a rebound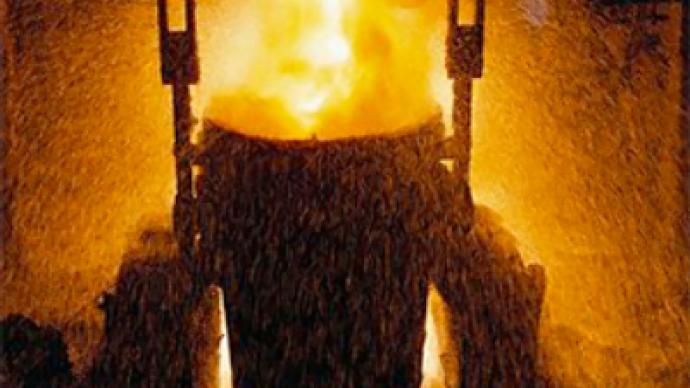 The global steelmaking sector has upped output during 1H 2010 to 706 million tones, with Asian producers showing the strongest growth, but Russian producers still lagging behind 2007 output.
Data from Worldsteel, the global association of a steelmakers shows that the first half of this year has seen global steelmaking up by 28% year on year, and 7% up on 1H 2007.
Asia has seen the fastest rebound in production, with Chinese production up 21.1 % year on year and 34.6 % above 1H 2007, to 323.2 million tonnes, and Indian production up 7.1% year on year, and 22.8% on 2007 to 32.5 million tonnes. South Korea's production was up 29.2 % year on year to 28.3 million tons (10.6 % above 2007). Japan is the odd man out in Asia with 1H 2010 production up 48% year on year to 54.6 million tons, but down 8% on 2007.
Output from the European Union, the CIS, the USA and Canada still 15 % below pre-crisis levels. Ukraine's production is up 22.1 %, to 16,4 million tonnes, but is down 23.4% from 2007. Italian 1H 2010 production was up 37% year on year, but down 18% on 2007 at 13.5 million tonnes, and US production is up 69 % year on year to 41 million tonnes, but down 15.4 % on 1H 2007.
Russian production is still 11% down on 2007 despite rising 22 % year on year to 32.7 million tonnes. Ilya Makarov, Metals analyst at Aton, says that much of the Asian rebound reflects strong government support, which is currently waning, while the Russian support is still in early stages.
"Every country, country with strong government policy and support, mainly developing countries, has worked out strategies just at the beginning of first down turn, and the Russian government is not an exception. According to this strategy development of the metallurgy sector we are at the first stage which is called as "Inertia". That's how at first glance we can explain slow but progressive recovery. China and other middle Asia countries have jumped up to the pre crisis levels with the streaming support by the government and comfortable financial lay out during the rebound. The progressive increase of out put in China was due to a massive development in construction sector and regional infrastructure. The government policy and financial climate provided comfortable conditions and proactive start for steel production. However, we can see a slight decrease in consumption which is likely to continue and thus cause difficulties for Russian exports. Assuming the previous growth in demand for steel products in China the prices went high on raw materials such as coking coal which is an imported material for China."
Dmitry Baranov, senior analyst at Finam believes that much of current policy has been in boosting domestic demand through increasing engineering and manufacturing investment.
"China can block Russian steel exports when internal market demand falls and the stock has to be distributed on foreign market. That is where the wise decision of Russian government emerges in focusing in the short term more in keeping up internal market demand and developing automobile production, unfinished construction, oil sector and foreign manufacturing investment in Russia. We can see that the total production and consumption is growing and foreign manufacturers opening production lines in Russia such as automakers, and the recently announced Swedish investment in manufacturing railway components, and so on."
Ilya Makarov says that against this backdrop, the rebound in Russian production has reflected primarily domestic demand, which hasn't yet rebounded to pre crisis levels in Russia.
"Russia's giant steel makers NLMK, Evraz, Severstal have successfully met their targets by the out put of flat rolled steel within an increase of demand in automobile sector, also oil and gas sector renovation and development were among the main consumers in internal market. However, the demand was not that big to predetermine the out put of steel. The down turn of the economy and restrained demand has led to a moderate production activity."
Uralsib analyst Dmitry Smolin says the faster rebound in Asian production reflects a long term shift towards Asia.
"The tendency of displacement of manufacture towards the Asian countries and the Near east is marked for a long time, and the crisis has only accelerated this process. It is not excluded that the European and American manufacturers in general will not return any more to pre-crisis volumes"
Russian production is also expected to remain lower than pre crisis volumes reflecting the shutdown of some unprofitable open-hearth furnaces, and obsolete production systems, during the downturn.
Analysts expect steel prices to fall during 2H 2010, following on from a 4.4% month on month fall in May, and a 2.6% fall in April, with global demand in June falling 10-15 % on fears of reduced European steel consumption and a slowdown in Chinese demand, which reduced steel production 4% in June.
Demand is expected to pick up again during 4Q 2010 if economic growth continues in major global markets, as traders look to book orders for warehouse stocks depleted during the summer. Baranov believes it will be late 2011 before Russian steel output reaches pre crisis levels.
"We can talk about later 2011 according to the economic research figures and rebound in world economy"
Makarov too thinks that despite an uncertain outlook Russian production will return to higher levels, and that the competitive position of Russian steelmakers will see them maintain their position as major players in the global industry.
"It is hard to foresee the future results in a current volatility of the world economy, but according to the data of the past decade Russian steel market has never been down for a long time and the slumps were just a matter of export competition relief. Russian production can be ranked as high quality and profitability. Whereas China and other steel producers are costly and dependent on import of raw materials"
You can share this story on social media: