NLMK posts 3Q 2010 net profit of $516 million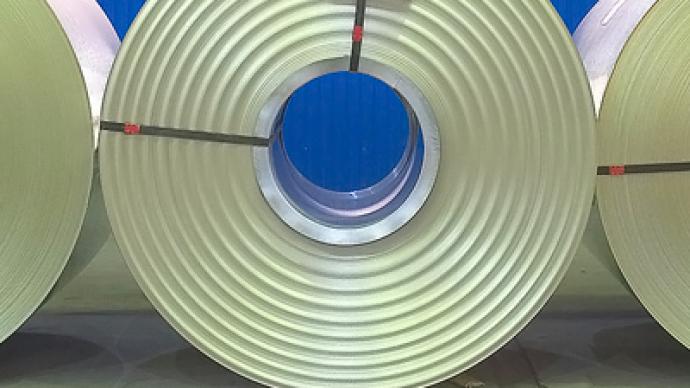 Russian steelmaker NLMK has posted a 3Q 2010 net profit of $516 million under US GAAP.
The net result compares with a 3Q 2009 net profit of $164 million, with 3Q 2010 EBITDA coming in at $695 million, compared to $486 million a year earlier, as 3Q 2010 revenues totaled $2.232 billion, up from $1.739 billion for 3Q 2009.The 3Q results made for a 9M 2010 net profit of $1.106 billion compared to a 9M 2009 net loss of $79 million, as 9M 2010 EBITDA climbed 102% year on year to $1.856 billion, with 9M revenues up 41% year on year to $6.085 billion.NLMK noted that with steel prices relatively flat it had managed to increase sales of higher value added products, particularly in the domestic market.Chief Financial Officer Galina Aglyamova, said the figures demonstrated NLMK's flexibility, but warned that additional pressure on profitability could be expected during 4Q 2010. "In Q3 2010, stable demand growth in the Russian market allowed NLMK to increase total sales volumes by 4%. This was achieved by expanding HVA sales among other factors.The Group once again demonstrated its ability to quickly adapt to market trends and reportedsignificant improvements in financial performance: revenue increased by 4% to USD2.2 billion. The growth of operating costs in Q3 did not prevent NLMK from remaining one of the most profitable companies in the industry, with an EBITDA margin of 31%. Consolidated costs per tonne of slabs werearound USD330, a USD5 increase quarter‐on‐quarter.The Company has low levels of debt and strong operating cash flow that allows maintaining substantial cash funds. Buying activity in the construction sector, our key consumer in the domestic market, is seasonally weak in the last quarter of the year, which may result in a reduced share of domestic sales and, hence, a lower share of HVA sales. Given the increase in raw material prices, this may put additional pressure on our Q4 profitability. This said, according to our preliminary estimates, EBITDA margin will be in the range of 20‐25%".
You can share this story on social media: