Pharmacy 36.6 posts FY 2010 net loss of 432.6 million roubles
Published time: 27 May, 2011 07:05
Edited time: 27 May, 2011 15:25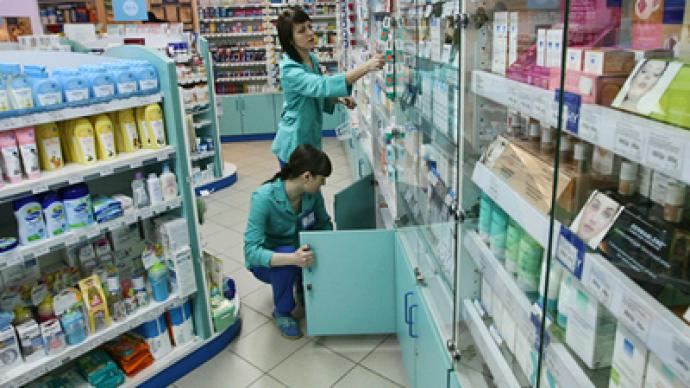 Russian pharmaceutical chain, Pharmacy 36.6, has posted a FY 2010 net loss of 432.6 million roubles under IFRS.
The bottom line was up 18.6% year on year from FY 2009 net loss of 531.2 million roubles, with EBITDA also rising 22.3% to 1.7 billion roubles from 1.4 billion roubles posted in 2009, despite revenues falling 3.2% year on year to 20.4 billion roubles from 21.1 billion roubles.
In the accompanying statement the Company noted the negative effect of the economic downturn that hit its results in 1H 2010, with Sales in its Retail unit declining 11.1% year on year to 14.2 billion roubles, mostly due to the closure of non-performing stores in 2009 – 1H 2010, and it's like – for – like (LFL) sales also decreasing 3.9% year on year in 2010 due to the traffic decline in the first 6 months of the year.
However, the Company was upbeat about the future, noting a recovery in 2H 2010, with LFL sales starting to grow and the average check growing 6.7% year on year in 2010.