Rosneft posts FY 2010 net income of $10.672 billion
Published time: 4 Feb, 2011 09:50
Edited time: 4 Feb, 2011 16:15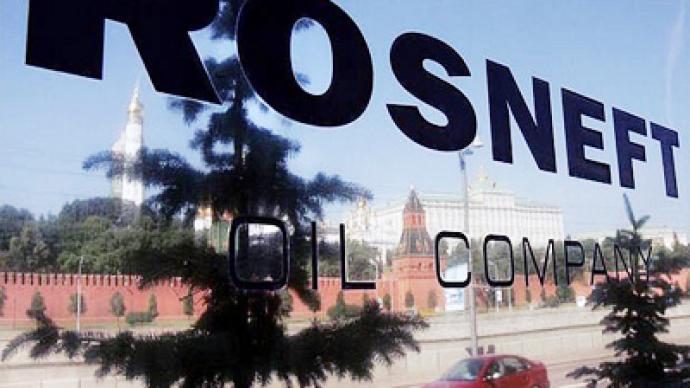 Russia's largest oil producer, Rosneft, has posted a FY 2010 net income of $10.672 billion under U.S. GAAP.
The bottom line is up 63.7% year on year, with FY EBITDA rising 41.6% year on year to $19.203 billion, on the back of a 34.6% increase in FY Revenues to $63.047 billion.
For 4Q 2010 Rosneft posted a net income of $3.056 billion, up 19% year on year, with 4Q EBITDA rising 15.9% year on year to $5.377 billion, on the back of a 12.4% year on year increase in 4Q Revenues to $17.384 billion.
Rosneft said the FY figures reflected higher crude and petroleum product prices, coupled with a 6.4% increase in production and higher refining volumes.It noted that it had generated a FY 2010 free cash flow of $5.8 billion which had enabled it to reduce short term debt by $2.3 billion, and bring about a 26% fall in its net debt position to $13.7 billion.
Rosneft President, Eduard Khudainatov, highlighted the contribution of the Vankor field, and its development, in an upbeat assessment of the results.
"We achieved very strong results in 2010, substantially outperforming our profitability and operating targets while also limiting controllable cost growth. As a result, we generated almost USD 6 billion of free cash flow for the company, reducing net debt by more than 25% while at the same time continuing to grow dividends by 20%. Looking ahead, we are focused on our strategic investment projects, including continuing Vankor's development to deliver peak production in 2014 and our refinery upgrade program, as well as several new internal optimization projects and our recently announced strategic exploration partnerships."