Rosneft posts 9M 2010 net income of $4.841 billion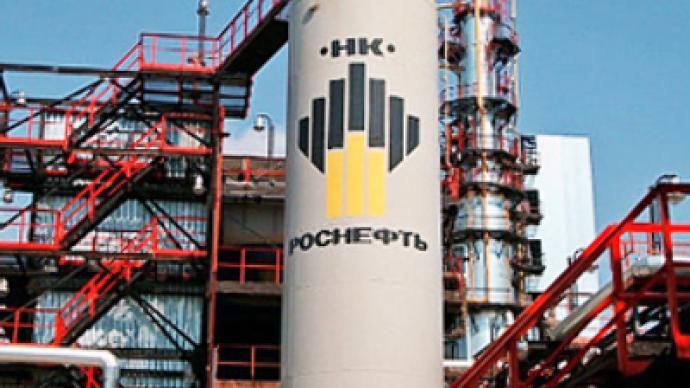 Russia's largest oil producer, Rosneft, has posted a 9M 2010 net income of $4.841 billion under US GAAP.
The 9M net result is up 57% year on year with 9M EBITDA rising 44.8% to $9.551 billion, with 9M revenues up 41.6% year on year to $32.259 billion.
The 9M results were boosted by a strong 3Q performance which saw net income jumping 120% year on year to $2.568 billion, as 3Q EBITDA climbed 26.8% year on year to $4.638 billion, on the back of an 18% year on year rise in 3Q revenues to $15.471 billion.
The company noted that the results reflected increased crude production and refinery throughput, with increased production from Vankor and Verkhnechonsk in Eastern Siberia, and Samaraneftegaz, against the backdrop of higher oil and petroleum product prices.
Rosneft President, Eduard Khudainatov, was upbeat about the figures, highlighting continued cost discipline, which provided an outlook of increased production going forward.
"Our third quarter results reflect Rosneft's potential for further efficient growth. Recent successful efforts to stabilize production at key subsidiaries allow us to now increase our 2010 production growth target up to 5.5 – 6% from 4.5% while maintaining our leading cost position. At the same time, we continue to pay higher taxes – USD 22 bln during the first 9 months alone, which is almost 52% more than in the same period of 2009. Our key priority remains continued discussions with our core shareholder around taxation of the Russian oil industry in order to launch new projects and facilitate the transformation of Rosneft into a leading global energy company."
You can share this story on social media: