Muslim money: Britain first Western country to issue Islamic bonds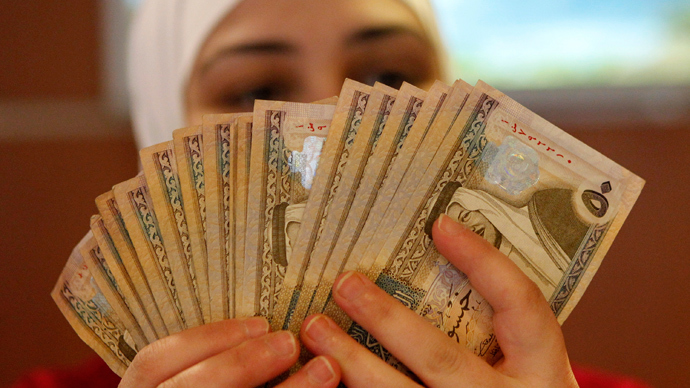 In an effort to attract a booming class of wealthy Muslim investors, Britain will be the first non-Islamic country to issue sovereign Islamic bonds, Prime Minister David Cameron has announced on Tuesday.
Islamic finance is an opportunity not to be missed: Islamic investments have jumped 150 percent in the last seven years, and are due to be worth $2.1 trillion (£1.3 trillion) by 2014; Cameron told the World Islamic Economic Forum in London on Tuesday.

The plan has been in the works for many years in the hope it will make London and Britain more Islamic investment-friendly. The state attracted a lot of Islamic investment in Olympic infrastructure.

The Treasury, endorsed by Chancellor Osborne, announced it will launch £200 million (about $320 million) worth of Islamic bonds – called sukuk – as early as next year. The first sukuk bonds were issued by Malaysia in 2000.
The bonds will be structured in compliance with Islamic Sharia religious law, which prohibits collecting and paying interest on loans.

On the London Stock Exchange, bonds will likely be backed by property- either rental or government.
Already one of the world's leading finance centers – London - will try to capitalize on the strong growth in the Islamic finance sector, and become a leading player.

David Cameron said London will open a new Islamic bond index on the London Stock Exchange (LSE) to help stimulate fixed-income investments from places like Dubai, and Malaysia. Already sukuk bonds have been explosive on the LSE, as it has hosted over $34 billion in sukuk in the last five years, according to 10 Downing Street.

London will become the "unrivalled western center for Islamic finance," Osborne said.

The new Index will help Muslim investors identify which listed companies follow Islamic bond law. For example, investors that practice Islamic bond law won't invest in companies that are linked to alcohol or gambling.

"I want London to stand alongside Dubai as one of the great capitals of Islamic finance anywhere in the world," Cameron said. 

The decision comes on the heels of the government's decision to ease regulations for Chinese banks to set up offices in London, as well as allow direct currency exchanges between London and Beijing.

You can share this story on social media: