Tiny emirate, huge political ambitions: Qatari investment booms
Qatar has recently invested heavily both within and outside of the Arab world: Its interests range from Egyptian bonds to luxury assets on the French Riviera. Experts believe the tiny emirate may be trying to buy itself a seat in global politics.
The emirate recently bought $3 billion in government bonds from cash-stripped Egypt in the latest example of the country channeling its wealth beyond its borders. This badly needed sum of money comes two years after Qatar hailed the overthrow of former Egyptian dictator Hosni Mubarak with $5 billion in financial aid to Cairo.
Home to 900 million tons of oil and 25.5 trillion cubic meters of natural gas, Qatar can easily afford to relieve its ally, and is also planning to help solve Egypt's gas crisis. 
"Egypt is suffering from a natural gas shortage, causing blackouts across the capital," RT's Bel Trew reported from Cairo, adding that "the Qatari Foreign Minister said last week they would also consider becoming one of the major suppliers to Egypt, particularly as they have the third-largest natural gas reserves."
Analysts believe the generosity is due to Qatar's desire to support Cairo's new Islamist leaders.

"What Qatar is doing is it's using its vast wealth actually to pursue a political agenda. And this is the worrying aspect of it, because in the Middle East Qatar has played a leading role in trying to undermine and bring down the regimes in the region. It's claiming to be a great support of the Arab Spring and of democracy," international affairs journalist Neil Clark explained.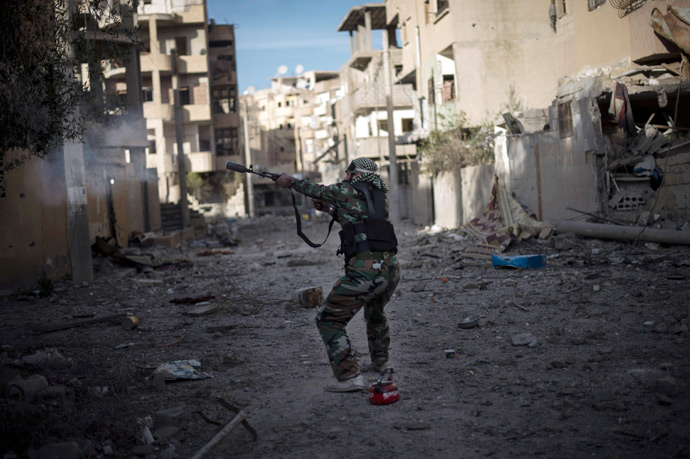 He believes Qatar, which has been ruled by the same monarchy for the past 150 years, is actually trying to deflect criticism over the lack of democracy within its own borders by claiming to support democracy abroad.
Qatar supported the overthrow of Mubarak in Egypt, as well as the ouster of longtime Libyan dictator Muammar Gaddafi. The emirate is also supporting anti-government rebels in Syria. The energy-rich emirate has given some $100 million to the Syrian National Coalition in a bid to arm the rebel forces.
"What Qatar is trying to pursue is a political agenda, pushing a sort of Islam around the region... And this is the worrying thing because there's no democratic mandate for this. And I think we've seen this quite clearly in Syria, where Qatar has been one of the most prominent countries in offering support to the rebels and the Islamist groups there," Clark told RT.
Qatar's participation in earlier conflicts has recently been confirmed by a UN Security Council report that stated that the emirate violated the arms embargo on Libya during the 2011 conflict, by supplying weapons and ammunition to anti-Gaddafi forces. Doha denied the accusations.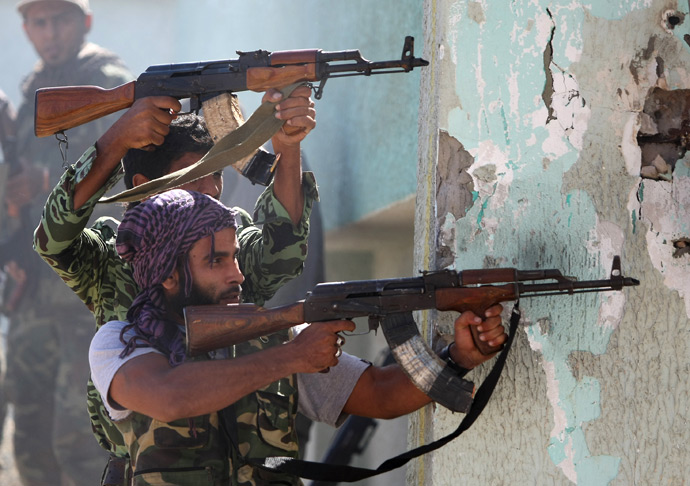 Influence spreading beyond the Arab world
Qatar earns enough oil and gas revenue to invest outside the Arab world, in a cornucopia of industries such as media, fashion, petrochemicals and financial institutions.
The emirate owns stakes in companies like Volkswagen AG, London's Harrods and France's LVMH Louis Vuitton Moet Hennessy, to name only a few of the big brands.
It is likewise aggressive in its investments. In addition to its Qatar Investment Authority fund – worth upwards of $100 billion – it has recently set up a smaller one, the Doha Global Investment, worth $12 billion. Former French President Nicolas Sarkozy was even offered the chance to run the newly created fund.

France appears to be a favorite location of the super-wealthy emirate: Qataris now own expensive real estate in the French Riviera, as well as in Paris, including several casinos.

The emirate is investing in more than just luxury property. It has apparently gifted a €300 million fund to underdeveloped regions of France, including the suburbs of Paris, which house large French Muslim communities.

Qatari officials have denied that the emirate is pursuing political goals. "Our investment policy in France and elsewhere is part and parcel of our global strategy to have investment revenues exceed that of gas and oil by 2030, as we might run out of oil soon and of gas in 100 to 150 years," Qatari ambassador Mohamed Al Kuwari said in Paris in an interview with Al-Monitor last October.

However many fear Qatar's aggressive expansion of its economic presence abroad is in fact a deliberate move to increase its global political influence, and to possibly export Qatar's especially conservative brand of Islam.

You can share this story on social media: