MTS posts FY 2010 net income of $1.380 billion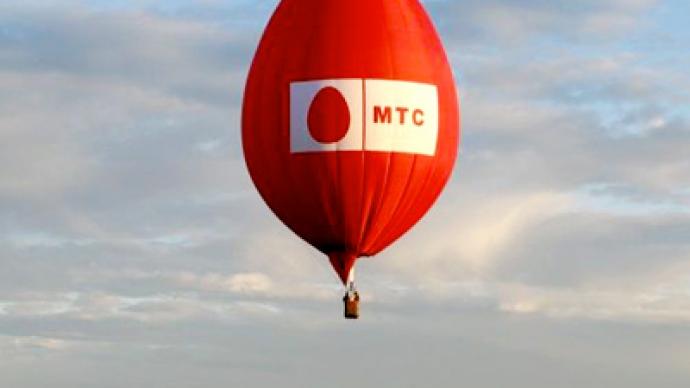 Russian mobile phone operator MTS has posted FY 2010 net income of $1.380 billion under U.S. GAAP.
The bottom line is up 36% year on year from the $1.014 billion net profit posted for FY 2009, with OIBDA rising 8.6% year on year to $4.872 billion, on the back of a 14% year on year rise in revenues to $11.293 billion.
For 4Q 2010 MTS posted a net income of $156.3 million compared with a net loss of $22.9 million posted for 4Q 2009, as 4Q 2010 adjusted OIBDA eased 3.5% year on year to $1.159 billion, with 4Q revenues rising 10% year on year to $2.995 billion.
MTS President and CEO highlighted the purchase of Comstar as transforming MTS into a fully fledge communications provider with the year demonstrating solid growth across the spectrum.  But he added that MTS now needs to leverage its customer base with retention and loyalty becoming key bottom line drivers going forward.
"For the year, in US GAAP terms, we exceeded our revenue guidance by 4 pp. Revenue increased 14% to 11.3 billion US dollars. Revenues in Russia – including mobile, retail and fixed businesses – increased 12% to 286.4 billion rubles. In our mobile business, growth was driven by: subscriber acquisitions, general growth in consumption of voice and data products, and strong handset sales In Q4 2010, revenue from the sale of handsets, modems and accessories exceeded $276 million US dollars – a 68% increase quarter-on-quarter. The increase was largely driven by the launch of premium handsets and smart phones. Obviously MTS has changed, and our financial performance is reflective of this. However, the change has allowed us to create a platform that will usher in a new era for MTS. To date we have been focused on an acquisition model of business. This has served us with the growth of subscribers and the changes in distribution over the years. Having now established ourselves in both the fixed-line space and retail, we can now begin to focus on retention and loyalty as key operational goals of our business. We anticipate that Group OIBDA margin will be 42-43% for the year. As we enter the second quarter, we do anticipate that margins will remain pressured. However, we do forecast significant improvement in the second half of the year. We aim to push more tariffs that promote on-net traffic and better monetize off-net calling. Network enhancement will drive more profitable data usage through our networks. In addition, our ability to launch true convergent products, eliminating redundancy at both MTS and Comstar, will further drive usage and support our churn-reduction efforts."
MTS Vice President and Chief Financial Officer, Alexey Kornya, added that pressure on margins would remain with Capital expenditure focus to remain on developing the MTS 3G platform.
 "In 2010, Group OIBDA grew by 9% to reach $4.9 billion US dollars. For the year, our OIBDA margin was 43.1%, which is in line with the guidance we gave in April of last year. In Russia, our Q4 2010 mobile OIBDA margin decreased from 45.8% to 37.4% sequentially. We attribute margin deterioration to traditional seasonal factors, such as lower roaming revenues and traditional holiday promotions. However, the margin erosion also was based on certain commercial decisions we made to protect our leadership and stabilize the market. Higher gross additions increased our spending on dealer commissions. By March, however, we have reduced our sales through alternative channels and aim to see improvement by Q2. In addition, higher than anticipated handset sales – a 68% rise from Q3 2010 – also pressured our Q4 margins, but based on certain operational KPIs, our retail network did break even for the year. We anticipate margin improvement in 2011 through the optimization of this critical sales channel. In 2010 CAPEX to sales reached 23% or $2.7 billion US dollars as we continued to build-out our 3G and fixed networks in Russia. We expect CAPEX for 2011 to come in at 22-24% as a percentage of revenues. We will be roughly doubling the number of 3G base stations and advancing certain high-profile projects, like the digitization of our fixed-line networks, namely those in Moscow and other large urban centers."