MTS posts 2Q 2010 net income of $354 million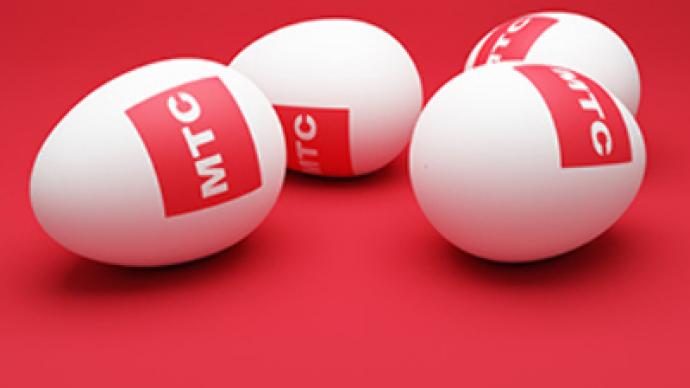 Russian mobile telecom operator MTS has posted a 2Q 2010 net income of $354 under US GAAP.
The bottom line is down 38.7% from a $577.4 million net result posted in 2Q 2009, despite OIBDA increasing 11.7% to $1.2 billion from $1.1 billion a year earlier, and on the back of a 16.6% year on year rise in revenues to $2.8 billion.
Mikhail Shamolin, MTS President and CEO, was optimistic in commenting on the results and attributed the company's sound financials to its technological development. He was also upbeat about the growing demand in the sector.
"We demonstrated solid growth during the quarter as we continue to execute on our 3i Strategy. We saw strong seasonal drivers improve our quarterly results. For the group, revenue in the second quarter increased more than 17% year over year to reach $2.8 billion dollars. We see good seasonal trends in rising voice and data usage, the healthy contribution from the sale of handsets and consumption of higher-value products like voice and data roaming and long distance," Shamolin enthused.
Talking about the future, Shamolin added that a better economic environment, coupled with MTS business development both domestically and internationally, were expected to provide for the company's further growth.
"Given our growth in the first half of 2010 and more positive economic sentiment, we feel confident in raising our guidance for MTS Group to roughly 10% for 2010, which is predicated on continued macroeconomic improvement, the impact of retail on our top-line revenue growth, sustained increases in usage across all product lines and segments in our Russian business, the impact of our recent acquisitions of Eurotel and Multiregion on our business, modest growth in Ukraine, and the further development of our networks in our foreign subsidiaries," he continued.
Alexey Kornya, Vice President and CFO of MTS, added that mostly development of distribution at MTS would help the company kick its financial goals for 2010.
"For the period, group OIBDA grew close to 12% year-over-year to reach $1.23 billion USD driven by top-line growth. Though we continue to see downward margin pressure from our retail operations in Russia, we are making good progress in developing our distribution channels, and our retail business will reach our profitability goals by the end of year. Our fixed business in Russia delivered a healthy OIBDA margin of 40.1%," Kornya reported.
You can share this story on social media: