MTS posts 1Q 2011 net income of $321.6 million
Published time: 26 May, 2011 11:19
Edited time: 26 May, 2011 17:37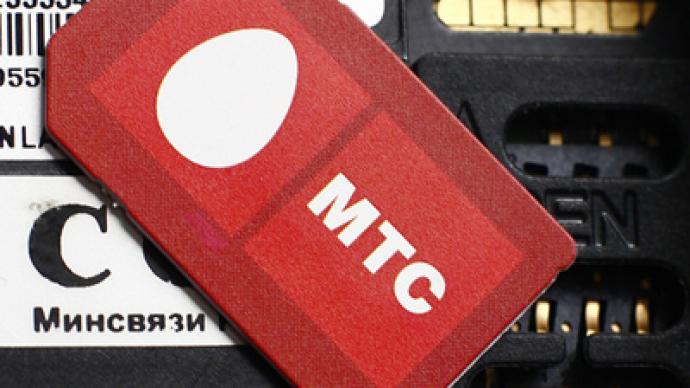 Russian mobile operator, MTS, has posted a 1Q 2011 net income of $321.6 million under US GAAP.
The bottom line was down 16.1% year on year, with Adjusted OIBDA dropping 2.5% to $1.12 billion from $1.16 billion posted for 1Q 2010, despite revenues increasing 12.2% year on year to $2.93 billion.
Andrei Dubovskov, President and CEO of MTS, was upbeat about the results, saying higher revenues were mostly due to the increased client base, as well as better operation results.
"Group revenue for the quarter increased 12% year-over-year to reach $2.93 billion on the back of strong subscriber additions and growth in data traffic and handset revenues. Revenues in Russia – including mobile, fixed and handset and equipment sales – increased 14% year-over-year to RUB 74.3 billion."
Alexey Kornya, MTS Vice President and Chief Financial Officer, in turn underlined positive financial effects from promotion of new technology.
"In the first quarter, Group OIBDA declined by 3% year-over-year to $1.1 billion with the OIBDA margin for the period reaching 38.4%. Our Russia OIBDA margin increased sequentially from 37.7% to 39.1% in Q1 2011. The improvement is mainly attributable to the growing share of higher-margin data traffic revenues on the back of our modem sales push and expanding 3G networks."
Dubovskov added that since the Comstar deal was finalized, optimization within the Group would now become the focus.
"With the completion of the Comstar merger, we can now focus on the broader optimization of our business. Operationally, we can concentrate on rationalizing headcount to eliminate redundancies. We can also begin to examine asset disposals like real estate in our fixed line business in order to lower costs. For the customer, we can move ahead with critical steps in integrating our business, including convergent billing, so as to further improve our customer experience, increase loyalty and drive future growth."