Moscow's suburbs sprawling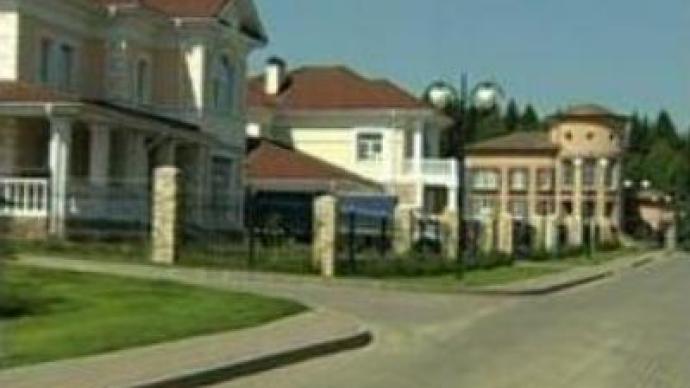 While the housing market in Russia's capital has stabilized, the real estate market in the Moscow region is growing at 150% a year and the developers are trying to cash in – and fight the competition.
Russians were so fed up by 80 years of standardized Soviet housing that the first housing developments where security was provided were offered shell-and-core. There's your water pipe, there's your radiator – everything else is up to you.The boom in banks offering mortgages this year has opened up the mass-market. Many buyers now entrust the months of fitting out a property to a developer's experienced designers.
"The number of orders from new communities for interior designing has soared. Yesterday I completed the latest big order on the Novorizhskoye highway,"
says Margarita Gordeeva, a Chief Interior Designer at SDS company. Competition has become so fierce, that market leader Inkom is changing its strategy splitting luxury and mass-market brands. Lidia Grechina, Markeing Director of Inkomreal estate company says the developers have to find ever more innovative ways to attract buyers.
"More sophisticated branding and marketing instruments are needed when the competition becomes harder and harder. We, as the leaders, feel the need to be the first to approach this market with a more professional way,"
she added.Out-of-town developers believe Russians no longer want to live in isolated, detached mansions. They are starting to offer low-rise apartments as well as houses, in a unified architectural style and fitted-out interiors. The Rublevo-Uspenskoye highway, known as the Russian Beverly Hills, has just been overtaken as the number one location in the Moscow region by the Novorizhskoye highway where construction on a mix of houses and apartments in the style of iconic architect Frank Lloyd Wright started last week. The new project is using world number nine Anna Chakvetadze to design a tennis academy for residents, an all-weather ski slope is being built there as well.
You can share this story on social media: