Moscow Stock Exchange announces domestic IPO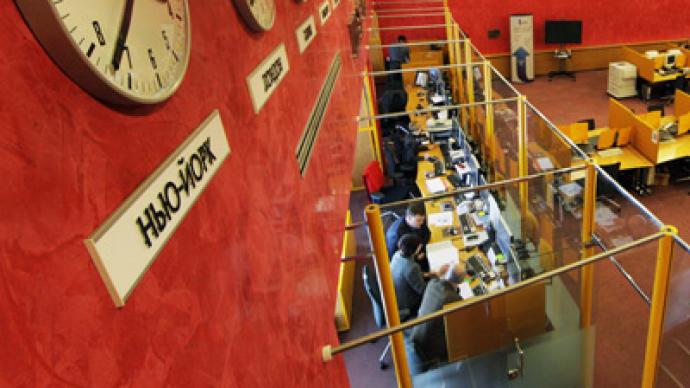 Russia's leading stock exchange will hold its initial public offering (IPO) on its own trading platform. The shares will only trade in Moscow. The size and time of the flotation hasn't been announced.
While the company did not disclose how much it planned to raise, rumors say it was expected to be at least $500 million. The Moscow Exchangewaspreviously expected to raise at least $300 million through the IPO.The Moscow Exchange is the largest exchange group in terms of turnover and the extensive client base in Russian and Eastern Europe. It was created in 2011 with the merger of Russia's two largest exchanges, the RTS and the MICEX. Among the Moscow Exchange's largest shareholders are the Central Bank of Russia, Sberbank, Unicredit Bank and VTB Bank.It is the world's third largest floor for trading stock and index futures by number of contracts traded in the first half of 2012, after Deutsche Borse's Eurex and NYSE Euronext's Liffe.  The Moscow Exchange was the last major exchange that remained unlisted.
You can share this story on social media: