Moscow police unearth $48mn in illicit banking
Published time: 16 May, 2013 12:36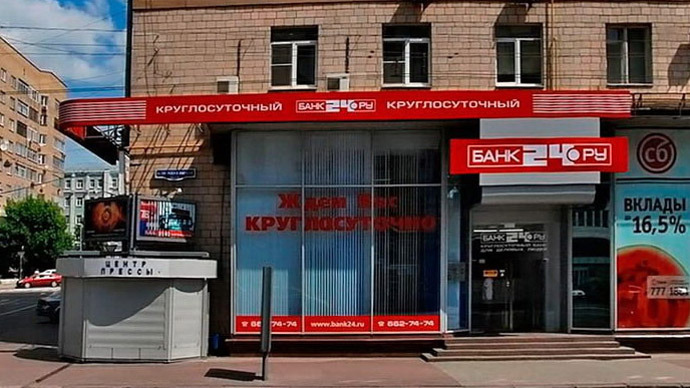 Four people have been detained after Russian banks and homes in Moscow were raided by police on suspicion of illegal activity, and the use of fictitious corporate accounts worth 1.5 billion roubles ($47.8 million).
Those detained have been charged with 'illegal banking activity', and face up to seven years in prison and a fine of up to 1 million roubles (roughly $32,000).
The Interior Ministry in Moscow says fake corporate accounts worth 1.5 billion roubles were established. Client money was funneled through phony payment orders for 'business consulting' and was transferred to bank accounts at OPM Bank, which collected a 5 percent commission on the transactions.
The illegal activity yielded high profits for the alleged money launderers, an amount the police have not yet calculated or released.
The ministry alleges the suspects had engaged in illicit cash management practices, translation services, and transits, all under the name of non-existent companies, bypassing registration with regulatory bodies. According to the police, the false corporate accounts were opened between May and September 2012.
Interfax first reported 26 banks were raided on Wednesday, and searches were carried out at OPM Bank and Banke24.ru, but at the time, no suspects had been detained or identified.
The first 13 searches began in April 2013. The arrest of the first batch of suspects was reported by Komsomolskaya Pravda newspaper.