US charges eight suspects in $45 million ATM cyber attacks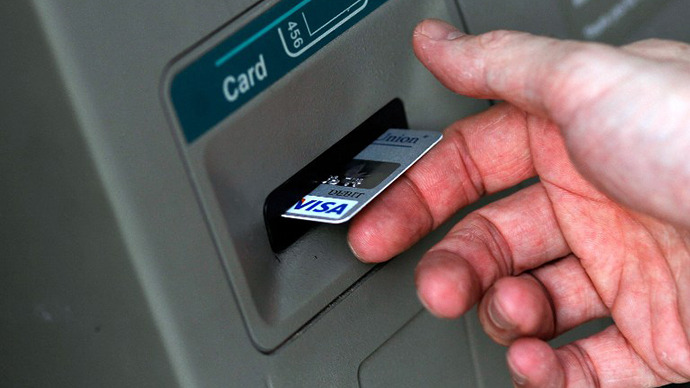 Eight alleged members of a global cyber crimes cell accused of stealing $45 million dollars from multiple banks worldwide have been charged, the Justice Department says.
The eight suspects being charged, one of whom is dead, were allegedly part of the New York cell of the operation. The case, spearheaded by the US Secret Service, is being prosecuted in Brooklyn by US Attorney Loretta Lynch.
The alleged members of the New York cell reportedly stole $2.8 million out of ATMs on the Broadway thoroughfare in New York City,  CBS news reports. The group has also been accused of hacking into a Visa and MasterCard processor in the United States in February, as well as an Indian bank in December.
Data the group allegedly acquired from Master Card Inc. was used to make roughly 36,000 transactions in two dozen countries in a 10 hour period, Reuters cites the Justice Department as saying. Federal law enforcement called its investigation into the conspiracy "Operation Unlimited", as the the hackers removed the withdrawal limits on the stolen prepaid debit card data.
The accused are being charged with conspiracy to commit access device fraud and money laundering related offenses.

Seven of the eight defendants are residents of Yonkers, New York. The eighth suspect charged in the indictment was murdered in the Dominican Republic last month.
The loosely-knit global cyber-crime network  allegedly took part in a massive criminal conspiracy which spanned 26 countries and caused some $45 million in loses, authorities said.
You can share this story on social media: