​JPMorgan, Morgan Stanley fined $1.8 bn for concealing pre-crisis mortgage risk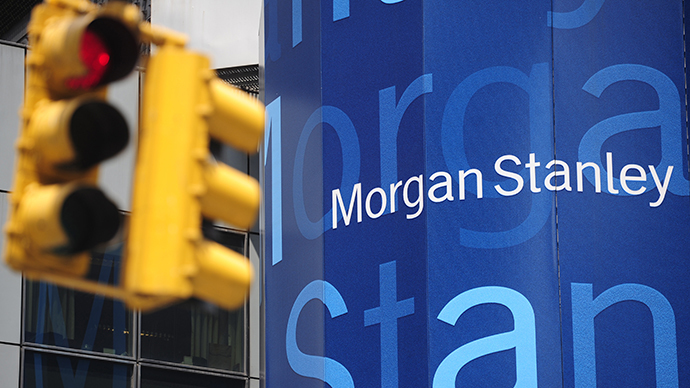 Morgan Stanley has agreed to pay $1.25 billion to the US government, and JPMorgan has been fined $614 million as a penalty for concealing the full risk associated with mortgage securities.
Morgan Stanley "has reached an agreement in principle to resolve its mortgage-backed securities case… with the Federal Housing Finance Agency [FHFA] as conservator for Freddie Mac and Fannie Mae for $1.25 billion," the bank's securities filling said.
According to FHFA, Morgan Stanley sold $10.58 billion in mortgage-backed securities to Fannie Mae and Freddie Mac during the credit boom, while presenting "a false picture" of the loans' risks.
The Morgan Stanley settlement with the FHFA will be the third-largest against a Wall Street firm, with the authority having filed a total of 18 cases overall, the Wall Street Journal reports.
JP Morgan has so far paid the biggest fine of $4 billion, with Deutsche Bank second with a $1.93 billion bill.
In a fresh settlement JPMorgan agreed to pay $614 million for violating the False Claims Act, as the bank originated and acted as an underwriter for non-compliant mortgage loans submitted for insurance coverage and guarantees by US federal agencies.
"JPMorgan Chase put profits ahead of responsibility by recklessly churning out thousands of defective mortgage loans, failing to inform the government of known problems with those loans and leaving the government to cover the losses when the loans defaulted," as the New York Times quotes Preet Bharara, the United States Attorney in Manhattan.
JPMorgan had set aside reserves for the penalties, saying in a statement, "the settlement represents another significant step in the firm's efforts to put historical mortgage-related issues behind it."
You can share this story on social media: