Bank of America hit with $864mn penalty over mortgage fraud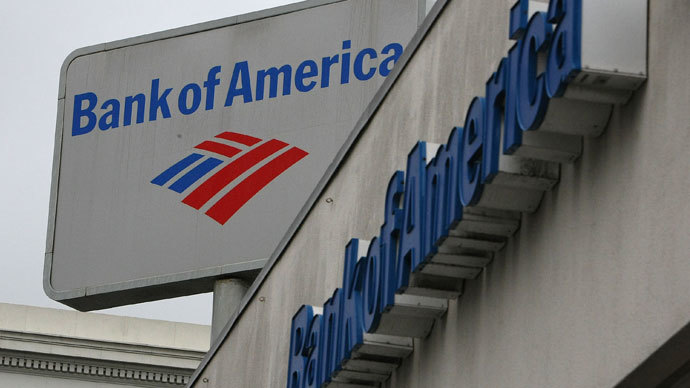 The US government wants Bank of America Corp to fork over $863.6 million in damages after a federal jury found it guilty of selling subprime mortgages, the defective securities largely responsible for triggering the Great Recession in 2008.
The US Justice Department argued that Countrywide, which was bought by Bank of America in 2008, committed fraud by selling shoddy home loans over a two-year period to Fannie Mae and Freddie Mac, two government-sponsored enterprises (GSEs) designed to enhance the flow of credit to targeted sectors of the economy.

The government also demanded penalties against Rebecca Mairone, a former executive at Countrywide unit who was cited in the lawsuit as having repeatedly ignored warnings about the "Hustle," otherwise known as the "High Speed Swim Lane."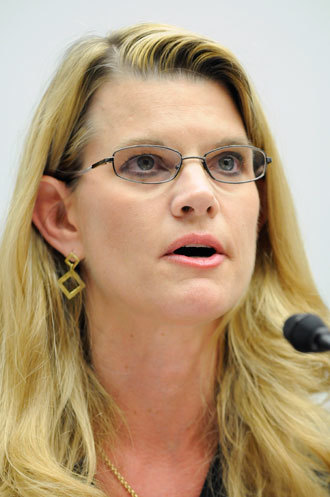 In an effort to squeeze as much business as possible from a steadily eroding housing market, Countrywide extended loans to low-income families with little hope of meeting the demand of a fluctuating monthly payment. As a result, Countrywide was cited for placing too much emphasis on the sheer volume of loans, not the quality.

"Countrywide eliminated every significant checkpoint of loan quality and compensated its employees solely based on the volume of loans originated, leading to rampant instances of fraud and other serious loan defects, all while Countrywide was informing the GSEs that it had tightened its underwriting guidelines," the Justice Department complaint against Bank of America stated.

The amount of the penalty is based on gross losses Fannie Mae and Freddie Mac incurred on the Countrywide mortgages, the government said.

Mairone, who worked at Countrywide and Bank of America from 2006 until 2012, is now employed with JPMorgan Chase & Co. She has denied any wrongdoing.

No criminal charges have been filed against Mairone or any other individual in connection with the alleged misconduct.

Bank of America is scheduled to respond to the government's penalty request by November 20.

Although critics are already deriding the fine as a mere "drop in the bucket" compared to the damage wrought to the economy as a result of the faulty mortgage scheme, the Justice Department said the penalties would "send a clear and unambiguous message that mortgage fraud for profit will not be tolerated."

The US government introduced two stimulus packages totaling nearly $1 trillion during 2008 and 2009, while the Federal Reserve has attempted to pump up the global economy by printing upwards of $600 billion while keeping interest rates at record lows.

Bank of America, meanwhile, contends that the penalty is excessive since it only acquired Countrywide in 2008, the same year that the US housing bubble burst with global repercussions.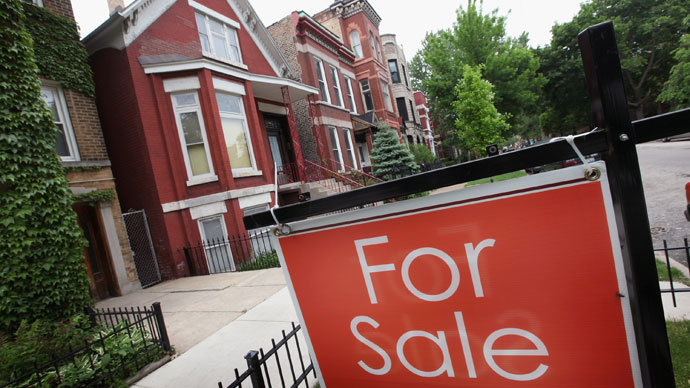 "We believe the filing overstates the volume of loans and the appropriate measure of damages arising from one narrow Countrywide program that lasted several months and ended before Bank of America acquired the company," Lawrence Grayson, a spokesman for the bank, said Saturday.

Bank of America paid $2.5 billion for Countrywide, but analysts have said that purchase has since cost the bank tens of billions of dollars in litigation costs.

In its filing, the Justice Department refrained from suggesting an amount to fine Mairone until after it examined a financial disclosure form she provided Friday. Her lawyers, meanwhile, have pledged to argue against any penalties.

"We intend, in our filing, to argue against the imposition of any penalty," Marc Mukasey, Mairone's lawyer, said in an email Saturday, Reuters reported.

Penalties will be assessed by US District Judge Jed Rakoff, who presided over the four-week trial in Manhattan.
You can share this story on social media: