Moody's cuts Germany's outlook to 'negative'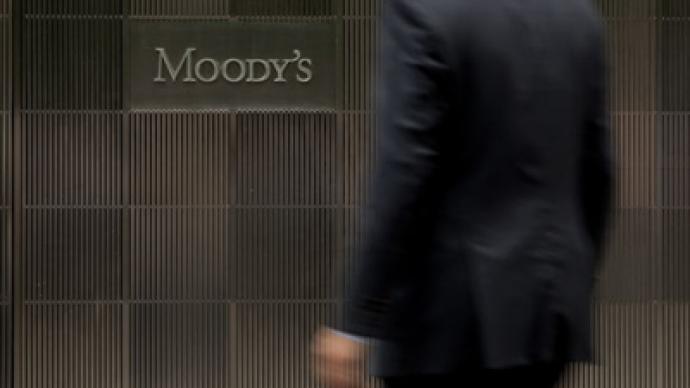 Moody's credit rating agency has downgraded its outlook on Germany, the Netherlands and Luxembourg to negative. Some view the decision as the first step in stripping Europe's three top-rated economies of their AAA credit rating.
Moody's expressed fears on Monday over an increased chance of Greece leaving the eurozone. This "would set off a chain of financial sector shocks … that policymakers could only contain at a very high cost," it said, according to Reuters. The agency also warned that the burden of support for the eurozone's debt-stricken countries, such as Spain and Italy, would fall on its top-rated states.In Germany – Europe's largest and most pivotal economy – the finance ministry snapped immediately, saying the country remained the "eurozone's anchor of stability."The ministry said it had taken note of Moody's opinion, but criticized the assessment for putting the focus "on short-term risks, while stability prospects in the long term are not mentioned."Simultaneously, the agency affirmed Finland's AAA rating and stable outlook, adding that it may also be affected by rising uncertainty over the eurozone debt crisis. With all that in mind, the report noted Finland's small and domestically oriented banking system, as well as limited trade links with the rest of the eurozone.In February, Moody's put France and Austria on a negative outlook, while also cutting the ratings of dozens of banks across Europe in a planned revision completed by the end of June.Standard & Poor's gives a stable outlook for Germany, but negative for Luxembourg, the Netherlands and Finland. Fitch gives all four stable outlooks, and the four countries also retain their top ratings at both agencies.
You can share this story on social media: